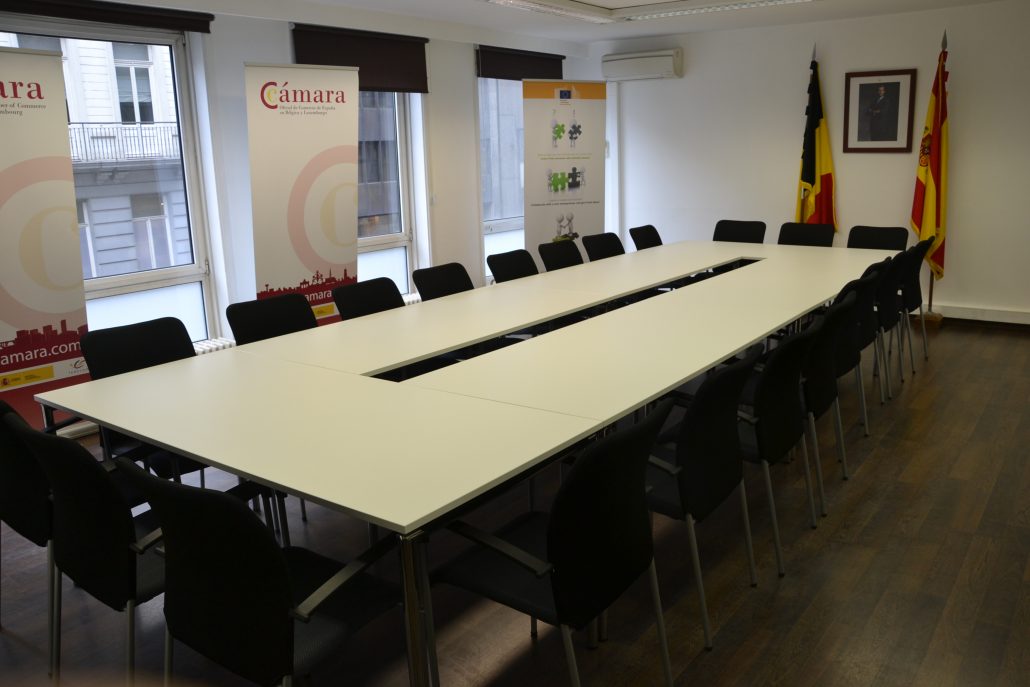 The Chamber makes the meeting room of the headquarters in Brussels available for conferences, seminars, meetings, breakfast meetings, etc.
Located in the European Quarter of Brussels and with a capacity of up to 28 people for a conference, 32 for a workshop and up to 40 people available for an Assembly, the meeting room has a front desk assistant, air conditioning, LCD 47 " screen, photocopying service and receipt of documents and WiFi Internet.
If requested, the option of a catering service is offered.
The proximity to the train station Brussels-Luxembourg, metro (Arts- Loi / Kunst Wet and Trône / Troon) and buses (MIVB), provide easy access to facilities.
The Chamber disposes of individual furnished offices for rent for Spanish companies wishing to settle in Brussels.
Check the availability of our offices and rates via info@e-camara.com
The Chamber offers the possibility to rent a parking space in their facilities, with access through the Rue Belliard.
Check availability and conditions through info@e-camara.com