The Official Spanish Chamber of Commerce in Belgium and Luxembourg is a non-profit association, founded in Brussels on 9th April 1938, according to Belgian private law (ASBL –VZW).
The Chamber plays an important role in trade and economic relations between Spain, Belgium and Luxembourg. Its main objective is the development of trade and investments between Spain and the states within its territorial jurisdiction.
The Chamber offers its associated enterprises a wide range of trade promotion services, information, advice and logistical and administrative support. It provides essential information about the different markets in Spain, Belgium and Luxembourg as well as professional contacts in its business area community. The Chamber is publicly recognized as one of the most prestigious dialogue tribunes between companies and European Institutions, based in Brussels and Luxembourg.
The Chamber is part of the Federation of Spanish Chambers of Commerce in Europe-Africa-Asia-Oceania (FEDECOM) and maintains a permanent link with the Spanish Chamber of Commerce, Industry, Services and Navigation, which provides members the ability to benefit from the Official Chambers network around the world.
The Chamber is supported by the Ministry of Economy, Industry and Competitiveness of the Spanish Government and collaborates in the Internationalization of Spanish economy Plan.
Honorary Chairman
Cecilia Yuste Rojas (Ambassador of Spain in Belgium)
Carlos Maria de Lojendio y Pardo Manuel de Villena (Ambassador of Spain in Luxembourg)
President
Juan Rodríguez-Villa Matons (Aspro Park Group)
Honorary Vice-President
David Martínez Hornillos (Economic and Commercial Counselor of the Spanish Embassy)
Vicepresidents
Pablo López Álvarez (FTI Consulting)
José Luis Rodríguez Álvarez (BBVA LuxInvest)
Treasurer
Miguel Ángel Arrimadas García
Secretary General
María Catalán
Board Members:
Óscar Abril Arranz (Everis)
Joseba Arriortua
Nathalie Charpentier Mavrinac (DBB LAW)
Bert Dehandschutter (Racine)
Sergio de Miguel-Jessel
José Gracia Barba (Meteora)
Ignasi Guardans Cambó (K&L Gates)
Francisco López Martin (Gas Natural)
David Luengo Riesco (Indra)
Manuel Menéndez Barrero (Santander Consumer Bank S.A/N.V.)
Angel Rebollo Piriz (Atrevia)
María Recalde Sánchez (CECA Bank)
Carlos Rodríguez Cocina (Telefónica)
Miguel Troncoso Ferrer (Gómez Acebo & Pombo)
Institutional Board Member
Rafael Chamorro Marín (Spanish Tourism Office)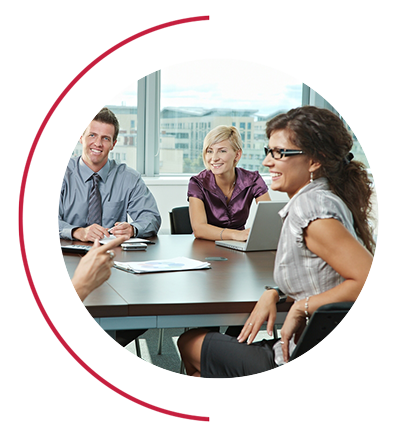 The Committees are made up of some our members as well as the responsible of the Chamber in the corresponding area.
These Committees have several duties: thorough studies of proposals, problematic, projects and activities… Through them, the members daily influence the Chamber in the interests of a better adaption of the Chamber´s activities to the needs of the members.
Just like the wine importers, a group of members can constitute a sector committee.
At all time, a member can ask the President of a Committee for incorporation in the Commitee and ask the Secretary General for the creation of a new group.