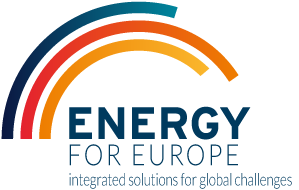 It is a great pleasure to invite you to Repsol's "Energy for Europe – Integrated solutions to global challenges" Conference, which will take place on Thursday 29 September 2016 from 09.00 to 13.00 at Bibliothèque Solvay in Brussels. Participants will be welcomed by the Chairman of Repsol Mr. Antonio Brufau is invited to participate to the lunch following the Conference.
This half-day event will focus on the progress that has been made since the signature of the COP21 Agreement, as well as on the potential of the energy sector in addressing the climate impact of European transport.
A selection of panellists from the European Commission, the European Parliament, the International Energy Agency, industry and research bodies will be invited to answer some questions on these topics: What is needed to deliver on the COP21 Agreement, both from a policy and from a market perspective? How can the energy sector contribute to a more sustainable transport? Which roles must we all play to reach our climate goals? These are just examples of questions that our two dedicated panels will try to respond.
The event will be moderated by Ms. Jacki Davis, former journalist and Senior Adviser to the European Policy Centre.
You can find more information and register at www.energyforeuropeconference.com/ or by using the button below. Please disregard this invitation if you have already registered.
You can also contact us at event@energyforeuropeconference.com for any queries you may have.
Organized by