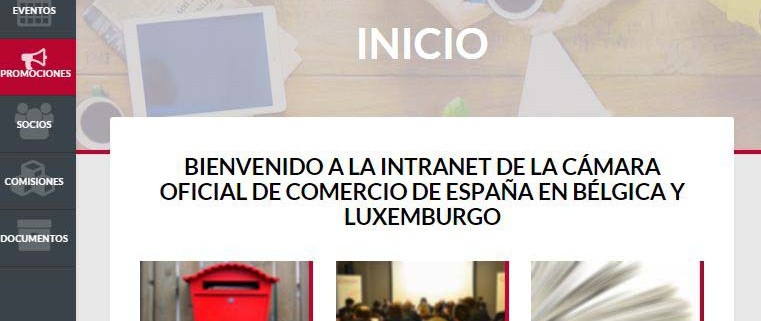 The Official Spanish Chamber of Commerce in Belgium and Luxembourg has designed an INTRANET space, of exclusive use for members with the aim of promoting interaction and business opportunities among our members.
The Intranet will allow the member:
To update your business profile and make it visible for the rest of the members of the Chamber
To access exclusive promotions and information for members
To increase your contact network in Spain, Belgium and Luxembourg
To access useful information from your sector of activity
The Chamber will give each member a user name and a password to access the Intranet through the link www.e-camara.com/intranet/
In case you have not received it, please contact our technical support info@e-camara.com.
We would like to encourage you to use this new tool and benefit from it. We remain at your entire disposal for any suggestion or recommendation you would like to give us.