Online Course: Incoterms and customs management
Businessmen, SMEs members with intention to go abroad or to consolidate its internationalization process through a deep knowledge of customs and, in general, any interested person in the subject.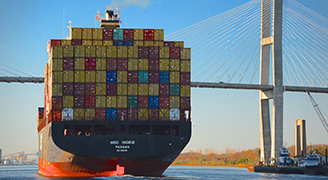 Online. It includes 30 online hours with online videos explaining the program. And 10 hours of webinars to solve questions, explain the most difficult areas of the program, see cases and give individual and personalized feedback to every student.
To get the knowledge and skills needed for a correct application of the incoterms, with an analysis of every situation and usage advice. Furthermore, being able to complete the customs formalities for any import or export.
It is a course specifically designed for the student to decide where, when and at what speed he prefers to study. Nevertheless, there is a timeline with the recommended structure and dates.
Access to e-learning platform.
Explanatory material with practical examples.
Forum for opinion, questions and news.
Feedback to every student who participates in the platform.
Registration fee is 418 €.
Members of the chamber and registered users to www.empleobelux.com: 15% off.
More information about the next edition will come soon.
The course will be given in Spanish.