Spanish for business courses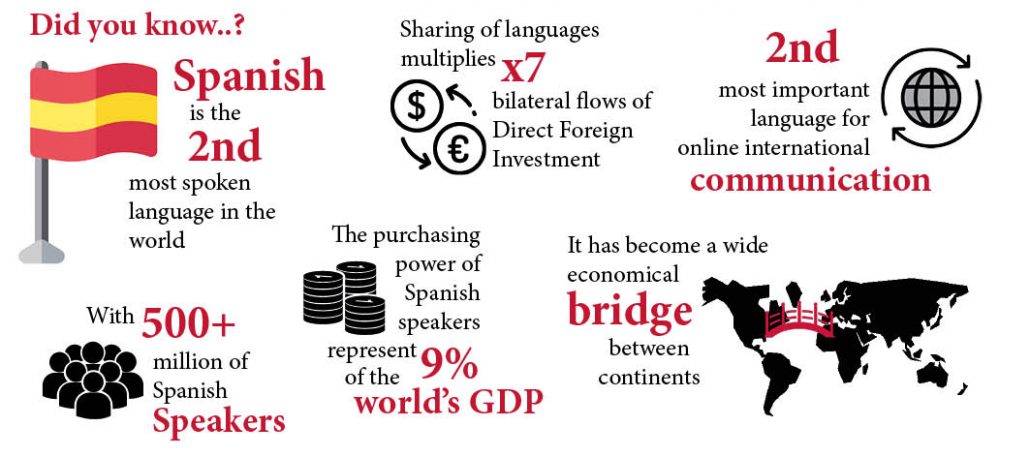 With the aim to promote the learning of Spanish among the main Belgian companies and institutions, the Chamber, in collaboration with the Instituto Cervantes, official organism for the teaching of Spanish language, offers different Spanish and Spanish for business courses on each particular sector of activity:
Commercial Relations
Financial products and markets
Human Resources
Banking and Finance services
Insurances
The courses will be specifically designed according to your or your business' needs. There will be different modalities: presence-based, semi-presential or online, either in groups or individually, in the company's headquarters or in the Instituto Cervantes in Brussels.
Members of the Chamber will get a special discount, a discount on the official certification of Spanish language exam (DELE) as well as free access to the Instituto's library and the different cultural activities organized by the Instituto Cervantes.