My Global Dreams, a young Belgian company based in Antwerp, the last company registered with the Chamber to host a new entrepreneur through the Erasmus for Young Entrepreneur (EYE) programme.
¿Who is who?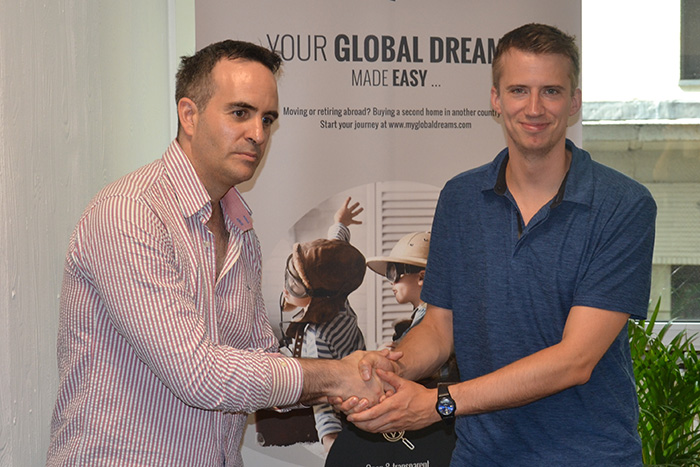 My Global Dreams is a Belgian startup launched 2 years ago by Pieter Morenmans. Self-driven entrepreneur and passionate about his new project, Pieter has designed an online platform oriented to simplify expats life, providing open and transparent information to those who are willing to buy a second home or who are planning their move abroad.
German Martínez, a Spanish journalist with a longstanding experience working for different media, decided to come to Antwerp to work on his business idea and to learn from an experienced entrepreneur the different challenges of launching a company. His ambition is to start his business in content marketing providing advice on subjects such as SEO, SEM, branding or social networks.
Convinced that the EYE programme is a helpful tool for new and experienced entrepreneurs, German is also interested in disseminating all the information about his exchange and for that he has launched the website where he regularly shares his experience and anecdotes with the Erasmus for Young Entrepreneurs programme.
A normal day at the office
During the following months, German will help Pieter with the marketing strategy of My Global Dreams, designing a sound dissemination plan for the website, social media and blog with the final objective of increasing the visibility of the project and the attraction of potential clients and investors.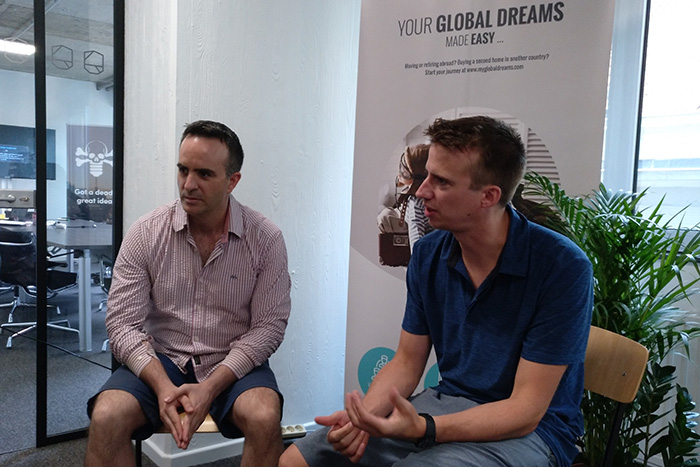 In exchange, Pieter will share his experience as project and team manager. Pieter has a striking background as entrepreneur, launching different projects in the past such as "Edible Insects", an initiative to commercialize insect-based food on the Belgian market. Nowadays, Pieter has 5 colleagues working side by side with him in Antwerp and some other collaborators working remotely.
The months ahead
The exchange between German and Pieter started the 1st of July and they now will have 5 months ahead to build a fruitful relationship. This will be an excellent opportunity for these two ambitious European entrepreneurs to share their experiences in their respective fields, to move forward with their projects and to explore potential collaborations.