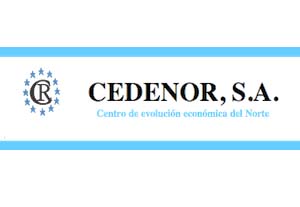 Presentation of the new office of CEDENOR S.A
On 29 October, CEDENOR Consulting, SA, presented its new establishment in Brussels. The event was organized by Brussels Invest-Export and was attended by the Secretary General of the Chamber of Commerce of Belgium and Luxembourg, Maria Catalán, as well as by the representatives of regional offices and directors of Spanish companies in Brussels, among other attendees.
The presentation began with the intervention of Stefaan Lenaerts, responsible of the Department of Latin America, Italy, Spain and Portugal from Brussels Invest-Export, who welcomed the audience and congratulated CEDENOR for its new project in Brussels.
Then, Mr. Alfonso Parizo Castaños, founding member and manager of CEDENOR, gave an interesting presentation about "Examples of process management, industrial collaboration in Cantabria: Consortia for internationalization".
Mr. Parizo began his statement presenting the origins of CEDENOR, founded in Santander (Cantabria) in 1989, with the vocation of providing an advisory service and integral consulting to companies and individuals, with a team of professionals specialized in different areas who are able to answer the needs generated by its customers over the last few years.
Subsequently, Mr. Pariza based his presentation on the interesting "Blue Lake Strategy" from the 90s, to explain that as a result of the differences between the different markets, CEDENOR has chosen to create a new strategy based on International Marketing. Thus, CEDENOR pretends to look for new customers without the need of dividing the existing markets.
As a result of this new strategy, Mr. Pariza showed the attendees a first video in which the project CEDENOR-SODERCAN was explained: the creation of an exportation consortia between companies of the metal-mechanic sector in Cantabria. Then, a second video was projected in which the models of collaboration and cooperation between the companies of the metal and naval sector, which conforms the first consortia Industrial Manufactures of Cantabria (IMC), were presented.
Mr. Pariza concluded his intervention mentioning the signature of the collaboration agreement between the Ibero-American Federation of Adults Associations-FIAPAM and FIAPA-Fédération Internationale des Associations de Personnes Âgées, an act that count with the auspicious of ANAP-Associazione Nazionale Anziani e Pensionati (Italy) and UNATE-The Permanent University. Mr. Pariza highlighted that through this collaboration agreement Cedenor will support the formulation of projects, programs and activities in the socio-sanitary and research sector to compile and promote great practices directed to adults at European level.
After a question time between the attendees, the manager of GEISSERR&LARR Consultancy in Bilbao, Ricardo Castillo Barrios, cooperation partner of CEDENOR in its project of internalization, closed the act with some words for the attendees, in which he emphasized the importance to help and support Spanish SMEs on their way to internationalization.
https://e-camara.com/web/wp-content/uploads/2015/11/cedenor.jpg
207
300
Cámara Oficial de Comercio de España en Bélgica y Luxemburgo
https://e-camara.com/web/wp-content/uploads/2022/05/Camara-logo-web-300x123.png
Cámara Oficial de Comercio de España en Bélgica y Luxemburgo
2015-10-12 12:09:24
2016-02-29 09:34:26
Presentation of the new office of CEDENOR S.A