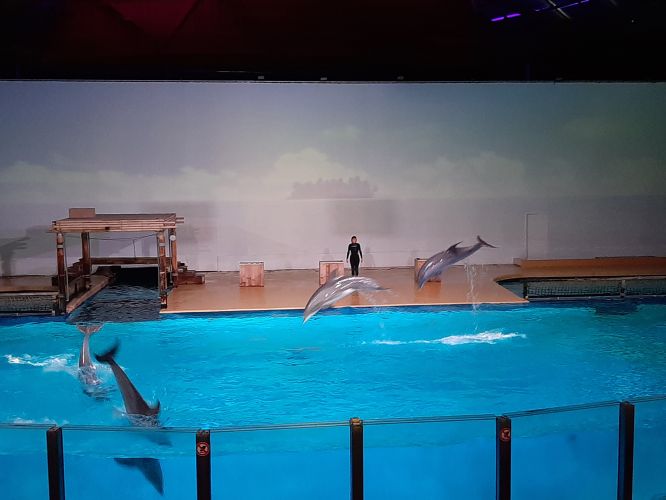 On January 11th, the traditional celebration of the Three Magic Kings which is organized annually, took place at the Boudewijn Seapark (Dolphinarium) in the city of Bruges. The event was sponsored by Santander Consumer Bank, and counted on the support of the members of the Board of Directors of the Chamber and the collaboration of Churros Valyser.
The initiative of this event responds, certainly, to the interpretation of corporate social responsibility by the Chamber, as a voluntary contribution to the welfare of families who, because of emigration, run the risk of abandoning the tradition of the endearing celebration of the Three Magic Kings.
From a few years to this part, the event is also aimed at refugee families, hosted by the OCMW institution of the City Council of Bruges.
During the day, the children were able to enjoy a paella, a dolphin show and "indoor" attractions, and received the visit and gifts of the Magic Kings.
Moreover, Juan Rodríguez Villa, President of the Chamber, received a diploma as a special thanks for his annual dedication to this event.
It was a dream day for the little ones, who had been waiting for the Magic Kings to give them toys and candies for 12 months.
From the Chamber we would like to express our gratitude to Mayor De Fauw and Councilman Franky Demon for their participation and support for this endearing event.