On Wednesday 16 of June, 2021, the Official Spanish Chamber of Commerce in Belgium and Luxembourg organized another virtual debate in the scope of its platform "Business Circle", a meeting platform between Spanish companies to their institutional representatives. In this debate took part José Antonio Zamora, Coordinating Counsellor for Trade of the Permanent Representation of Spain to the European Union.
The topic of this debate hinged on "Where is the EU trade policy heading, prospects after the US-EU Summit".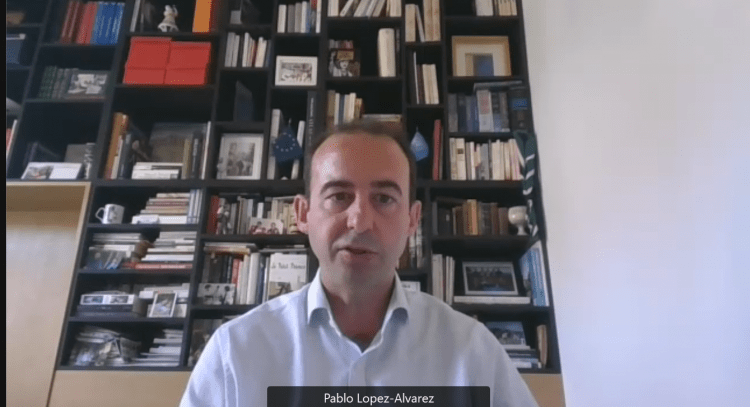 Pablo López Álvarez, Vice-President of the Chamber and moderator of the event, welcomed the participants and briefly presented the speaker, whose presence and the participants' appreciated.
José Antonio Zamora briefly discussed in the first place the EU "open autonomy" concept and the Spanish role in terms of commercial openness.
Thereupon the speaker explained the different results of the US-EU Summit, underlining the different changes in the relationship with the new Biden administration. In general, he highlighted in a positive way the new agenda, which includes propositions such as the new Bilateral Council for Commerce and Technology, the resolution of disputes between Boeing and Airbus, new investment controls and different actions regarding cybersecurity.
He also mentioned the progress made towards the reduction disputes introduced by the former US administration, by engaging in talks to solve the commercial war with the EU through tariffs reduction in the steel and aluminium sector, as well as, in digital and technological sectors.
Regarding the UE commercial relations with other countries, Zamora explained the good relationship with MERCOSUR countries, Mexico and Chile, with some bilateral agreements already closed or in their final stages, as well as future collaborations to be explored with Australia and New Zealand. India is also included among the countries which proposed to explore new commercial treaties by 2024, although with certain reservations from EU officials.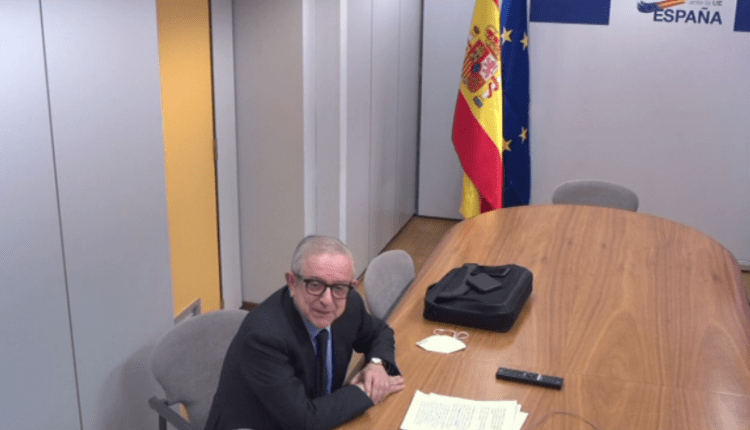 Finally, the speaker set some pending challenges after the EU- US Summit, such as the restoration of the Open Method for Coordination (OMC) functioning, currently blocked by the US, or the resolution of positions regarding the vaccines' intellectual property liberalization by the US.
During the questioning time, the participants were able to express their doubts and to make comments about numerous matters of interest. Thus, different topics were discussed such as the OECD bilateral commercial agreement, the changes in the Biden administration in respect to the former one, the MERCOSUR agreement' elements to be improved or the differences between the new India proposition and the former one and finally the US position in terms of pharmaceutical intellectual property liberalization.
The Official Spanish Chamber of Commerce in Belgium and Luxembourg would like to heartly express its gratitude to José Antonio Zamora for his participation in the debate and to all participants for their presence.