"

Company of the Year

"

Award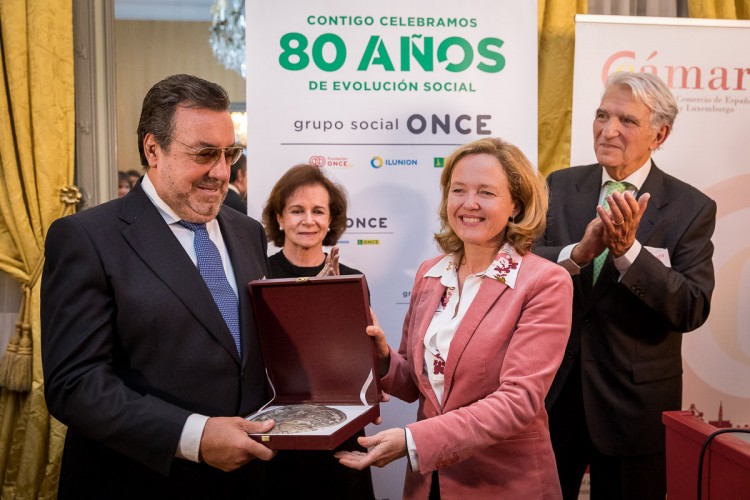 In 2013, to celebrate the 75th anniversary of the Official Spanish Chamber of Commerce in Belgium and Luxembourg, the Board of Directors decided to convene the First Edition of the Company of the Year Award. with this award, the Chamber aims to contribute annually to the Spanish trade promotion and business development in Belgium and Luxembourg.
The Company of the Year Award 2013, the First Edition of the award, was granted to the company AirEuropa, in recognition of its rapid commercial position in Belgium and developments in recent years.
In 2014 and in its second edition, the Company of the Year Award 2014 was awarded to the company Indra, in recognition of its international presence and demonstration of leadership and competitiveness in its industry.
The winner of the Company of the 2015 Year Award, in its third edition, was Orona. The Basque company received this award as a recognition for its career in Belgium and Luxembourg, being one of the European leaders in lifts and mobility solutions.
On February 1st, 2017, the Chamber awarder everis, a company of the NTT DATA group that offers business solutions, strategy, development and maintenance of technological applications and outsourcing.
The Company of the Year Award 2018, was given to Grupo Social ONCE, for its work during its 80 years of experience. The foundation is a business model unique in the world for its leadership at international level. His active participation in Brussels within various business and disability organizations at European level, demonstrates his commitment to the integration process.
In the VI Edition in 2020, the award was given to Cacesa. The Chamber of Commerce recognises, with this award, the international presence of a company with more than 30 years of history, with operations on the 5 continents and with one of the most cutting-edge courier systems on the market. Cacesa has always been able to adapt to the markets' and  its clients' needs and has demonstrated leadership and competitiveness inside its sector. In Belgium, the company has been able to accredit its quality and advanced technology for the massive and agile processing of data and the exchange of intelligence information with customers, suppliers and customs authorities, creating an image of excellence for the benefit of the Spanish industry.