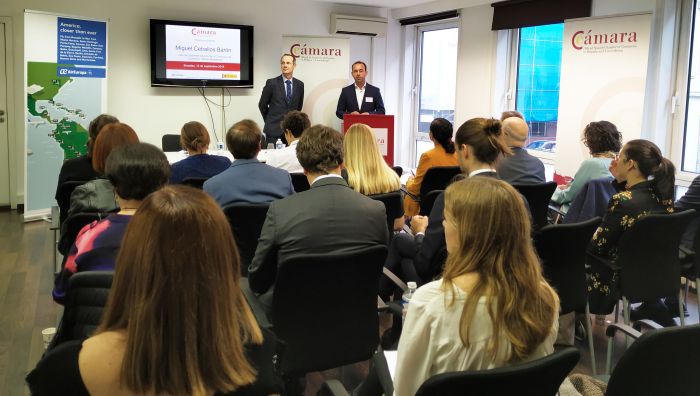 On September 12th, the Official Spanish Chamber of Commerce in Belgium and Luxembourg, in collaboration with Air Europa, organized a breakfast-debate with Miguel Ceballos Barón, Deputy Head of the Cabinet of Cecilia Malmström, who presented "Between commercial wars, the EU and Mercosur conclude an historic agreement". Different representatives from companies and institutions attended the event.
The focus of the conference was the agreement with Mercosur, a treaty that, like the speaker highlighted, is the biggest commercial agreement concluded so far by the EU. The Member States will be able to benefit from a 4,000 MEUR tariff reduction thanks to this pact. Moreover, the speaker, emphasized other benefits that will entail the agreement, such as the possibility for European products to enter the Mercosur countries with clear advantages over their direct competitors like USA or Japan.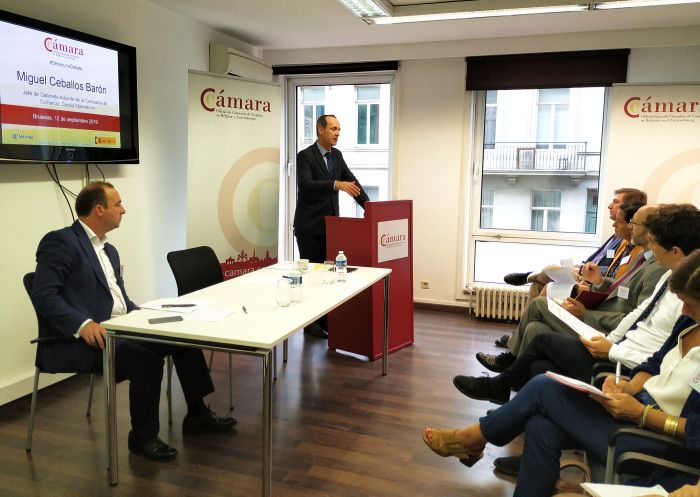 Likewise, Miguel Ceballos explained that the treaty will enable the protection of more than 350 European designations of origin, which will suppose the largest list of this kind of certificate protected by a commercial agreement. Amongst those, for instance, it is possible to find the "Jamón de Jabugo" designation.
The Deputy Head of the Cabinet of the Commissioner Malmström also spoke about other aspects regarding the current situation of international commerce, such as, the repercussions of the Brexit concerning the agreement with the Mercosur or the effects of this treaty over the international commitments taken in order to protect the environment.
After the presentation, there was a round of questions where the participants were able to raise their doubts about this new agreement.
In collaboration with: