On June 14, the Official Spanish Chamber of Commerce in Belgium and Luxembourg organized, in collaboration with LaLiga, a conference on "the internationalization process of LaLiga". The event was attended by several representatives of both Belgian and Spanish companies, as well as European organizations, who came to know the strategies that LaLiga implements to meet its international expansion objective.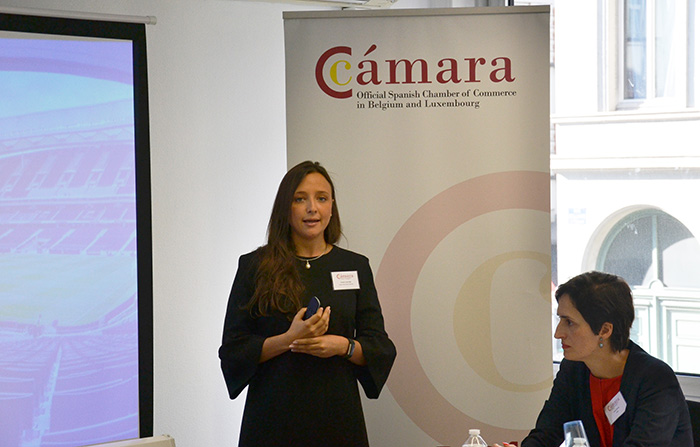 Firts of all, Andrea Oriol, delegate of LaLiga in Benelux, gave a few words of welcome to the attendees and presented the work of LaLiga and the clubs that compose the competition.
As explained, the operation of LaLiga began to change in 2013 with the arrival of Javier Tebas to the presidency, who established new guidelines to strengthen the professional football league nationally and internationally. Thanks to the policies of financial fairplay, the centralization of the sale of audiovisual rights and the fight against piracy and match-fixing it was possible to economically clean up the organization and consolidate the foundations of what it is today, the best league in the world.
The key areas of work for the growth of LaLiga at an international level are the exploration of new business models and the improvement in the knowledge and consideration of each market. Thanks to this, a greater presence and support for the operators (rights holders) and the fans from all over the world, whatever the country they are and speak the language they speak, is assured.
On the other hand, digital and communication development are a very important factors to consider: specific contents must be created for each market, propose new alternatives and carry out a global strategy that in turn has a local impact.
With all this, LaLiga has offices in 10 countries and 12 cities, but thanks to its hiring of personnel for the Global Network project, which every day studies new market opportunities and analyzes the behavior of international markets, its influence reaches today to 84 countries.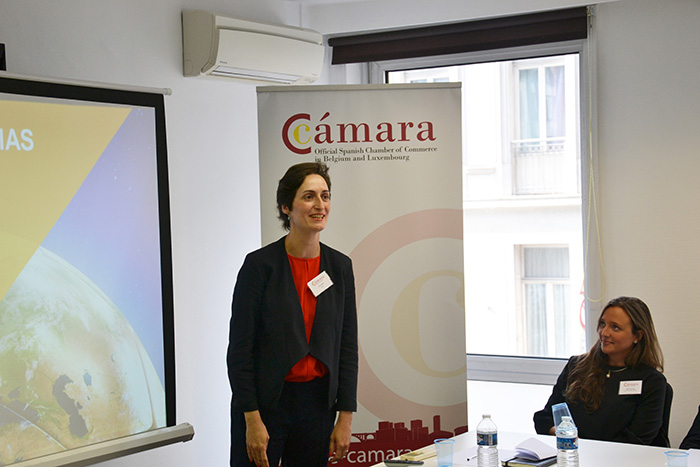 Finally, Laura Vilches, responsible for European Affairs of LaLiga, briefly explained the collaboration that LaLiga has been developing since 2015 in Brussels with the European institutions and national delegations, as well as with the representations of professionals from other entertainment industries in key areas for the growth and consolidation of it. These included the centralized sale of the audiovisual rights of their competitions by LaLiga, the fight against piracy or the new FIFA tournaments and new rules of distribution of the UEFA Champions League.
The conference was held in a participatory environment, in which attendees had the opportunity to raise their doubts to the speakers who, after answering them, gave way to networking.
Awesome Flickr Gallery Error - Gallery ID 84 has been either deleted or not configured.