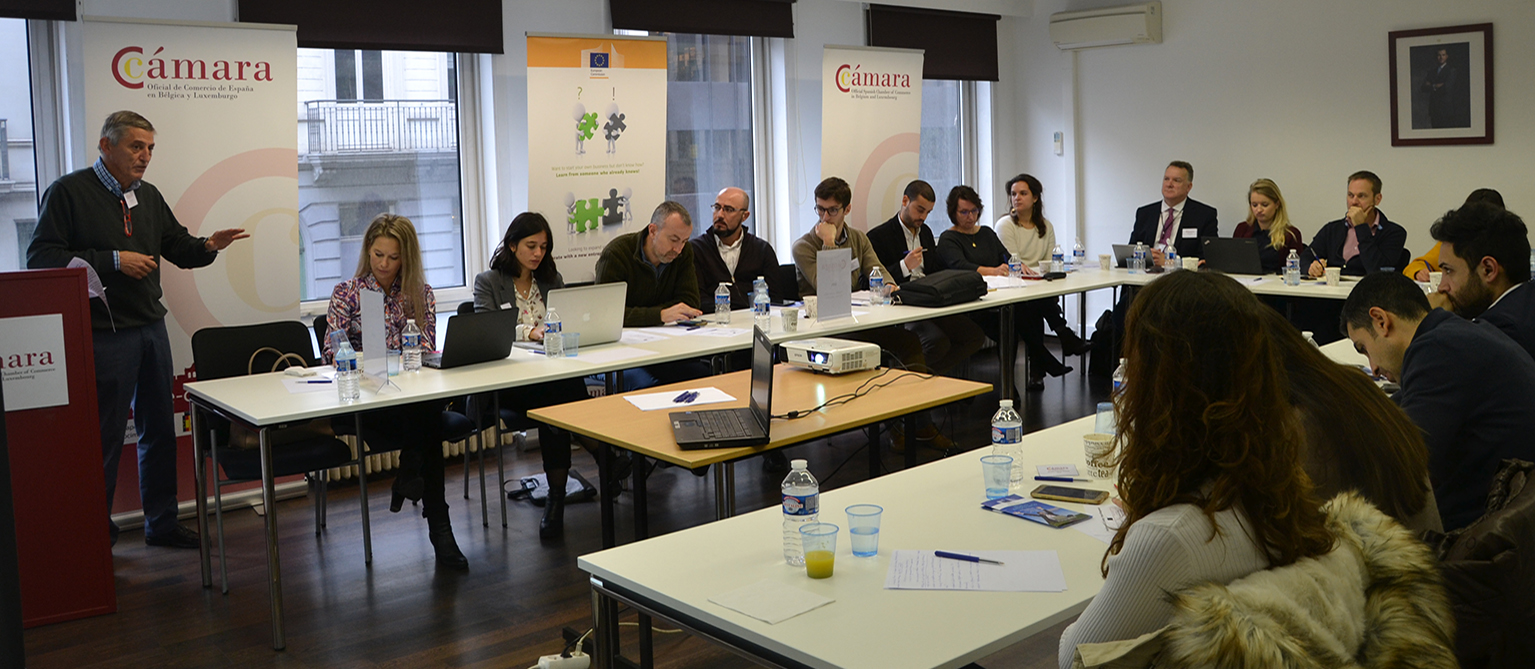 Last 15th and 16th of November, the Official Spanish Chamber of Commerce in Belgium and Luxembourg, in collaboration with Swan Consulting, organized the second edition of the workshop "Development and Management of EU projects", run by Jorge Cisneros, consultant on EU affairs.
The course during this second edition, reached full capacity, as in the first one. During both days the attendees learned about the opportunities of the European financing through the EU programs, as the participation and management process. Furthermore, the speaker explained how to identify calls, elaborate proposals, and carry out the management of the approved projects.
Cisneros encouraged the interaction among the participants, who expressed their doubts, opinions and experiences with the European projects. This led to networking as well as some potential collaborations.