Last Friday April 23 2021, the Official Spanish Chamber of Commerce in Belgium and Luxembourg organised a new virtual breakfast-debate in the framework of its "Business Circle" platform. Mirzha de Manuel, Member of the Cabinet of Executive Vice President Valdis Dombrovskis for an Economy that Works for People in the European Commission, participated in the debate. The topic of the breakfast was "Post-Covid economic recovery perspectives and the role of the Recovery and Resilience Facility."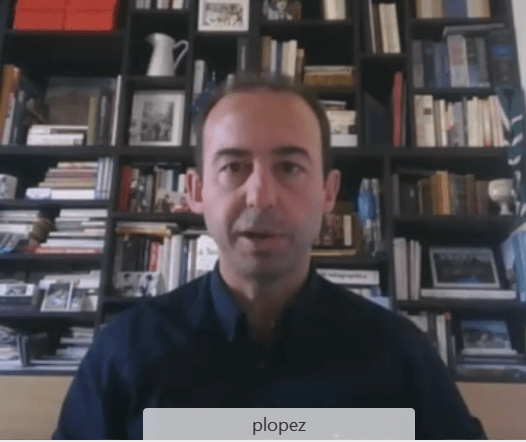 Pablo López Álvarez, Vice-President of the Chamber and moderator of the event, welcomed and briefly introduced the speaker and thanked him and all the attendees for their presence.
Mirzha de Manuel began by explaining the great success of the 100 billion investment launched by the EU. This recovery plan to overcome the economic and social struggles caused by the coronavirus pandemic was agreed by the European Commission, the European Parliament and EU leaders. This plan, unprecedented in its scale and content, contains short and long-term goals that are very important for Member States to generate sustained and sustainable growth. In addition, he stressed that all investments made by Member States related to the economic recovery from the pandemic are eligible for funding under various EU mechanisms, such as the SURE program. Finally, de Manuel stressed the importance of social dialogue as a frame of reference for tackling current problems, drawing up recovery plans and ensuring that the solutions have strong social backing.
During the Q&A session, attendees were able to express their doubts and comments on numerous issues of interest. Thus, issues such as the importance of the consultation of the recovery plans, the degree of development of the recovery and resilience plans, the Commission's view on the draft presented by Spain as well as the opportunity to make a more European format for the post-covid recovery strategy were discussed.
The Official Spanish Chamber of Commerce in Belgium and Luxembourg would like to thank Mirzha de Manuel and all the attendees for their participation.