The past 25th and 26th April, the eighth edition of the Workshop on Social Media Management for Business and European Projects took place in the Official Spanish Chamber of Commerce in Belgium and Luxembourg to promote the image of the company within the European market.
The course was taught by the Community Manager and Professional Coach, Philippe Schifflers (@Philschifflers).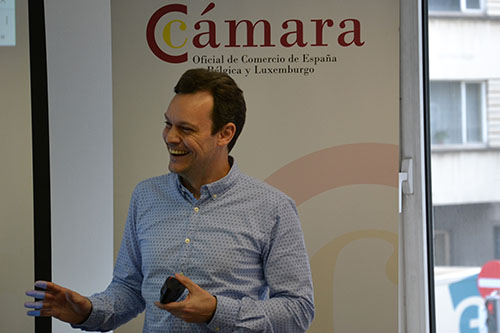 The first day, the teacher started with a brief introduction to the course, followed by the presentation of each one of the attendees and an explanation of their expectation about the course. Schifflers later explained the role of a Community Manager, its qualities, aptitudes and characteristics, highlighting the way of working with social networks with which the new generations are more used to. In addition, Philippe spoke about data protection and the General Data Protection Regulation (GDPR), a project approved by the European Parliament and which will be launched next month to make more transparent the personal data that companies and organizations have.
He also described some of the fundamental tools that any specialist in social media management should know. Later, he showed how to develop a digital marketing strategy and how to visualize the results through metrics, which are tools that show the data and results of the content published on the networks. Finally, he focused on the use of social networks Facebook and YouTube, explaining first some useful information about social networks, followed by explaining how to shape their use for companies. Finally, he mentionned some companies that use the social networks successfully.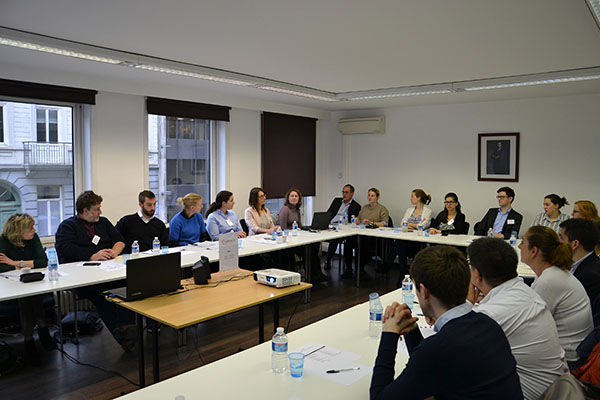 During the second day, Schifflers focused on the different social networks, Twitter, Google +, LinkedIn and Instagram. He also explained the different functionalities offered by each of these networks and the way companies can use them to create engagement and to position their brand. Finally, he described how to use Hootsuite, a platform that is used to manage the different social network accounts of a company and to plan their content. Hootsuite is a very useful tool, which can greatly facilitate the work of the Community Manager.
During these two days, the teacher was answering questions and clarifying doubts as he went through the different explanations. The workshop was developed in a participatory and dynamic environment during which the attendees could learn the basis for a good management of social networks in their respective positions in institutions, organizations and companies.