Last Wednesday, 25th of May of 2016, the Official Spanish Chamber of Commerce in Belgium and Luxembourg organized a breakfast-debate with Maria Martin-Prat, Head of Unit – Copyright – DG CNECT, who made a presentation on "The reform of intellectual property in the European Union".
The presentation began with the intervention of the Chamber's Vice-president, Pablo López Álvarez, who thanked María Martín-Prat for participating at the breakfast-debate and made a review of her professional career. After that, Ángeles López Lobatón, Telefónica's Director of Juridical Advising Movistar Plus, sponsoring company of the breakfast-debate, did also an introduction to the presentation, referring to their new acquisition Movistar + and their labor of production and provision of channels to third parties.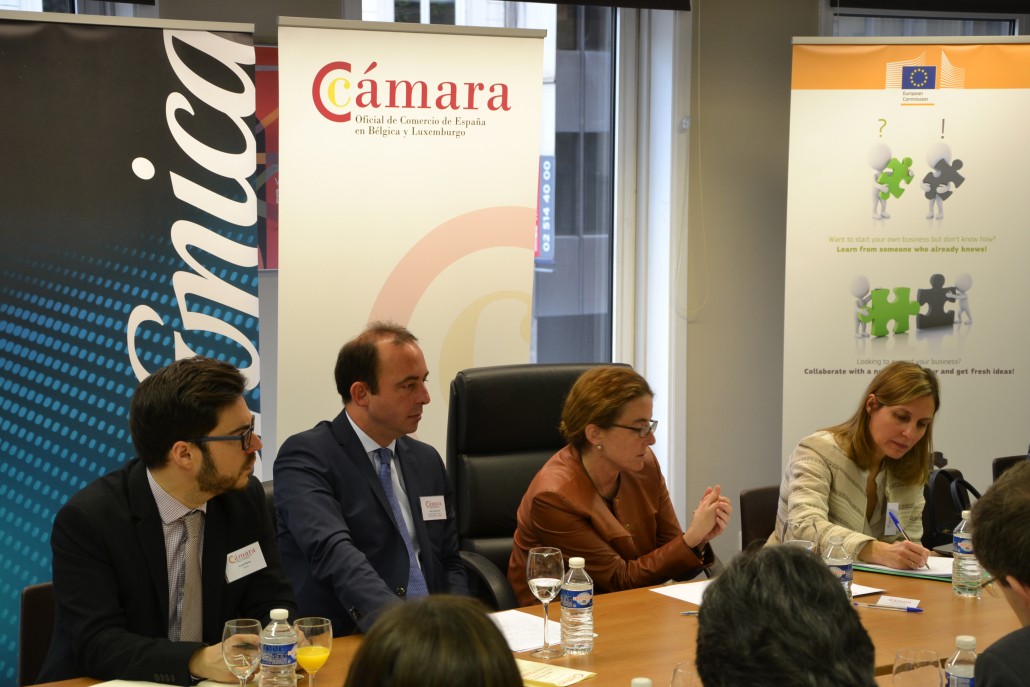 María Martín-Prat reviewed the current issues on intellectual property and copyright in the European Union, focusing on the audio-visual content although she also referred to other contents affected by copyright.
The speaker highlighted the matter of the territoriality and the challenge that supposes the existence of different domestic markets inside the European Union when homogenizing the policies relative to the intellectual property. She stressed the fact that the European Union is formed by 28 Member states and that each one has its own legal regimes faced to the wide and general community regulation of the directives. This means that every Member State applies them differently within the framework of the general regulation.
María Martín-Prat wanted also to make a distinction among the terms "regulation" and "directive" when regulating copyright, in reference to the proposal of copyright's reform that will be presented after the summer. She also stressed the importance of a long-term jurisdiction.
The talk was followed by a round of questions, in which some of the attendees asked their doubts to the Head of Copyright's Unit concerning the issues of roaming, the rights of competition and intellectual property or the need to act on the canon services.
The Chamber celebrates the success of the breakfast-debate and is grateful for the collaboration of all the participants to the event.