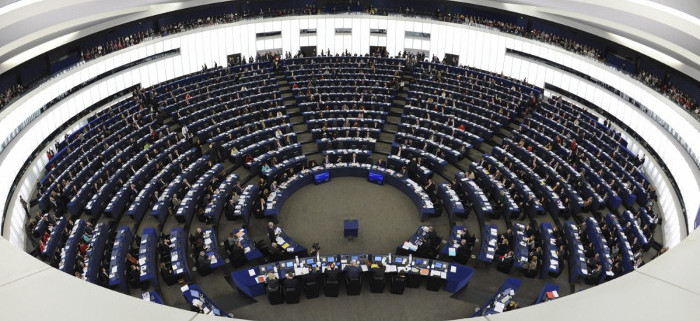 Breakfast meeting with Spanish Euro-parliamentarians
On 16 October a business meeting with business representatives and Spanish Members of the European Parliament of the Group of the European People´s Party, the Group of the Progressive Alliance of Socialists and Democrats in the European Parliament and the Group of the Alliance of Liberals and Democrats for Europe was organized at the European Parliament in collaboration with the High Council of Chambers of Commerce in Spain.
During the meeting partners of the Official Spanish Chamber of Commerce in Belgium and Luxembourg, representatives of the Spanish Chambers of Commerce and the Euro-parliamentarians had the opportunity to discuss community matters that affect business competitiveness.
The Chambers of Commerce proposed the creation of a mixed Commission consisting of Chambers/Euro-parliamentarians so that the problems and interests of Spanish SMEs arrive at the European institutions. This proposal emerged as an answer to the generalized request of the Spanish political Groups present at the European Parliament to the Chambers themselves so that they serve as a communication channel and a connection with the real Spanish production system: SMEs and Micro-SMEs.
The main issues that were discussed in the course of the morning were: the Transatlantic Trade and Investment Partnership (TTIP), the internationalization problem of small enterprises, the consequences of economic measures adopted by the EU against Russia, especially about the Spanish food sector, and the set of measures and incentives announced by the President of the European Commission, Juncker, which will involve an important infusion of funds.
Regarding the energy issue, the strategic position of Spain was dealt with with special interest, to connect with energy storage resources in North Africa with Europe through France, and the necessity of making the energy efficiency compatible with climate change policies.
Concerning the Transatlantic Trade and Investment Partnership (TTIP), the Popular Party confirmed that it will be advantageous for the SMEs, especially in the field of the homologation of products, since one of the main themes dealt with with the United States is that, if a product is homologated in the European Union, that it will automatically also be homologated at the American market.
https://e-camara.com/web/wp-content/uploads/2014/10/Siete-eurodiputados-espanoles-se-han-saltado-mas-del-25-de-las-votaciones-en-la-ultima-legislatura.jpg
379
700
Cámara Oficial de Comercio de España en Bélgica y Luxemburgo
https://e-camara.com/web/wp-content/uploads/2020/04/Logo-Web1-300x115.png
Cámara Oficial de Comercio de España en Bélgica y Luxemburgo
2014-10-16 11:55:10
2016-02-26 11:58:17
Breakfast meeting with Spanish Euro-parliamentarians