Last 12th of April, ZABALA Innovation Consulting celebrated the 30th anniversary of the company in Brussels with an event that included the participation of the Director-General for Energy of the European Commission, Dominique Ristori, as well as the collaboration of the Official Spanish Chamber of Commerce in Belgium and Luxembourg.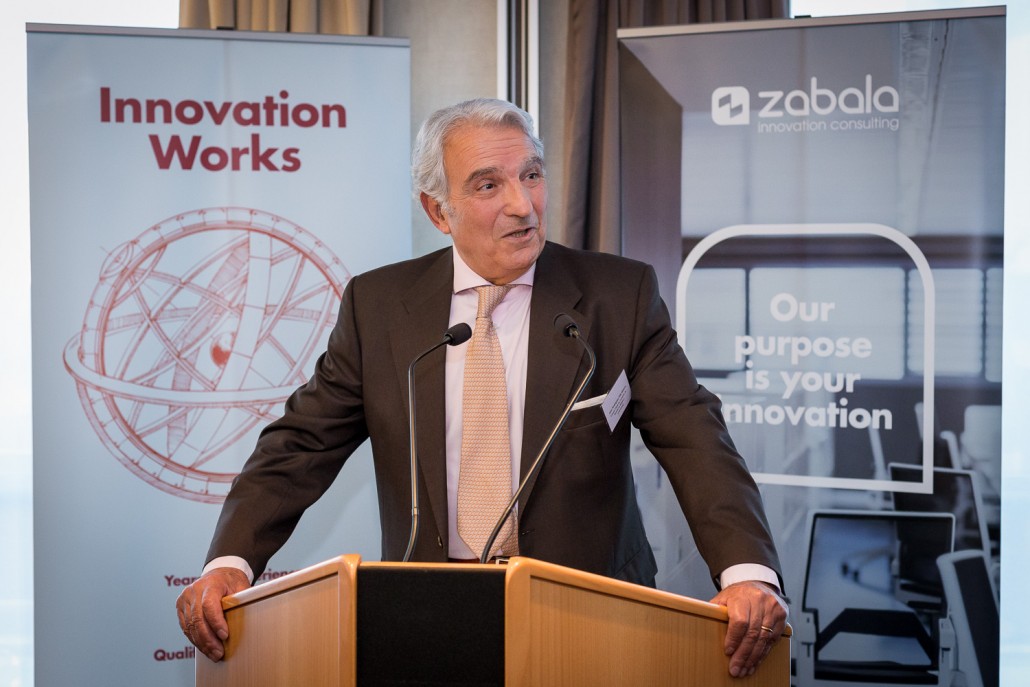 During the event, the Chamber recognized José María Zabala, Founder and CEO of ZABALA Innovation Consulting, for his entrepreneurial spirit and the promotion of innovation in Europe.
About hundred institutional representatives (offices of the Autonomous Communities in Brussels, representatives of the European Commission) as well as representatives from companies with headquarters at the Belgian capital and representatives from European business associations, attended the event.
In recognition of him, the Chamber emphasized the personal and professional worth of José María Zabala, who founded ZABALA Innovation Consulting in 1986. The company started with two employed persons and employs more than 200 professionals distributed among 9 offices nowadays: Pamplona, Madrid, Barcelona, Valencia, Seville, Vigo as well as Brussels, London and Paris.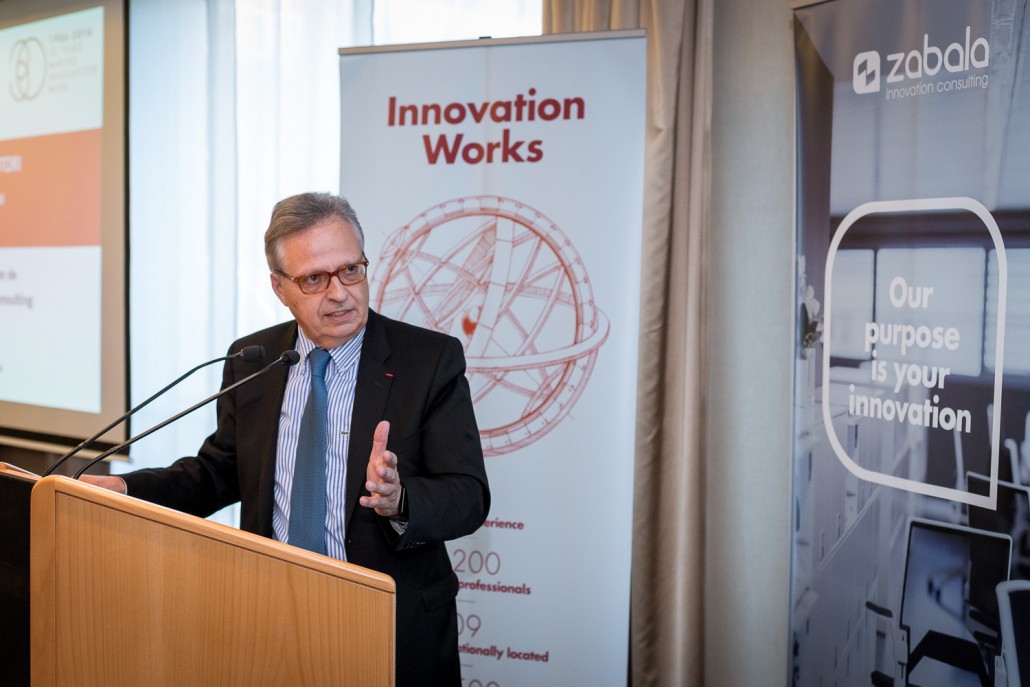 Dominique Ristori declared that "Europe needs creators like José María Zabala who are capable of working with actors from all over Europe. This encourages unity and reunites them for common projects". Furthermore, he pointed out that innovation and the Energy Union are strategic elements for the future of Europe. In this regard, he emphasized the contribution of ZABALA in the promotion of innovation as a strategic element in companies.
During his speech, José María Zabala went over the track of ZABALA and recalled the fact that Brussels is a place of particular importance for the company since Europe has been present in the DNA of the organization since the beginning. Its specialization in European projects allowed the company to open offices in Brussels in 2003. Since then, its activity in this area has not stopped growing.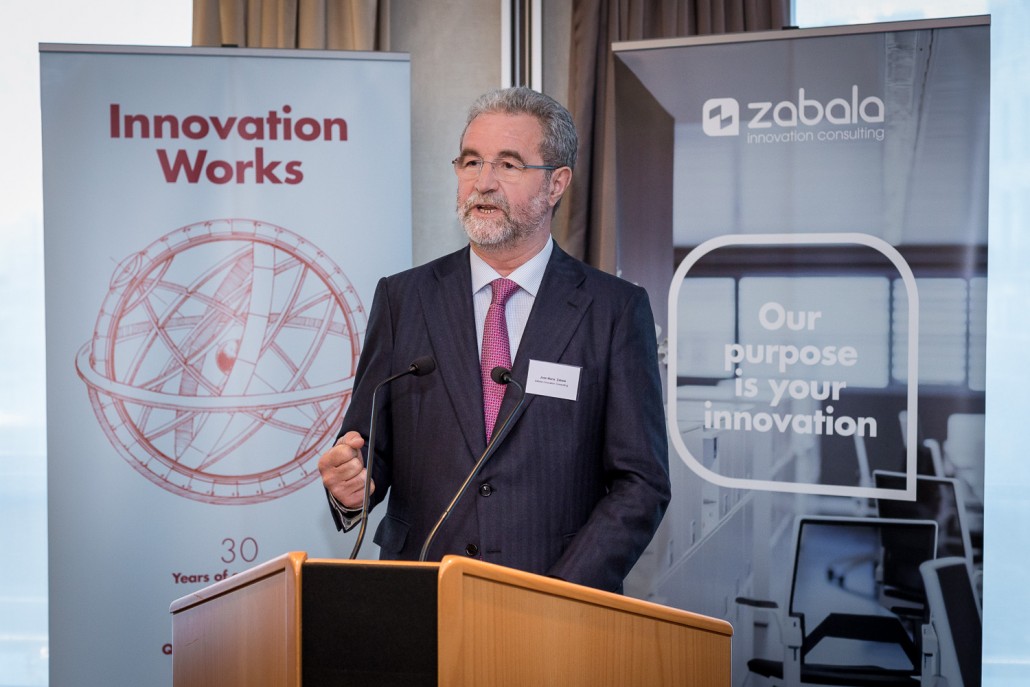 The opening of the offices in Brussels was crucial for the international dimension of the company. In particular for the European area, this meant they could reach a return for their clients of 500 million euro of the Seventh Framework Program or they could obtain more than 120 million euro in the second year of application of the Horizon 2020 Program, by leading about 300 projects.
In order to reach these milestones and to manage a portfolio that reaches 1500 clients, ZABALA nowadays consists of a team with an expertise focusing on four large areas: Life Sciences (health, biotechnology, chemistry and agribusiness), Social Challenges (Smart Cities, energy, transportation, environment and socioeconomic issues), Technology (ICT, open data, security, equipment and internet), and the industrial area (Production technologies, industry, processes and products).