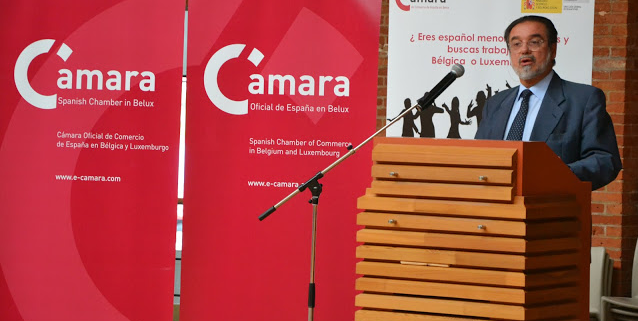 On the first of July an informative session about the Programa Jóvenes and the website www.empleobelux.com took place in Luxembourg. The projects, based on the orientation, counseling and support for job search for Spaniards living in Belgium and Luxembourg, counted the collaboration of the Ministry of Employment and Social Security.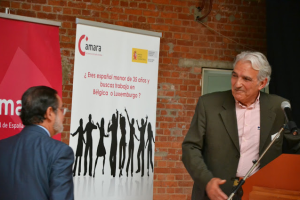 The event counted on the assistance of about 30 youngsters interested in the search for employment in Luxembourg, as well as representatives of local companies and Spanish and European institutions located in the Grand duchy.
The meeting started with the performance of Sergio de Miguel-Jessel, Vice-president of the Official Spanish Chamber of Commerce in Belgium and Luxembourg, who revealed the difficult economic situation in Spain and thus, the great difficulty young Spaniards experience in the search for employment. Likewise, he stressed the necessity of this type of programs abroad in light of the increased output abroad of young Spaniards in search of job opportunities.
Then, María Catalán, Secretary General, took the floor and gave a detailed presentation of the Programa Jóvenes Belux and the www.empleobelux.com job portal. www.empleobelux.com First of all, she presented all of the possibilities the Programa Jóvenes Belux offers in order to help youngsters concerning labor matters. Afterwards, she highlighted the great possibilities of the web portal for companies searching for qualified workers, as well as for Spaniards in search of job offers and information about practical aspects in both of the countries. The presentation ended with reference to the first call for the Young Entrepeneur Award, from which the high quality of the presented projects is highlighted.
The event ended with Question Time in which the attendants could state their questions and comments.