Company: Mercadona
Interviewed person: Juan Alfonso Herrero Pascual
Position: European Affairs Manager
Email: juahepa@mercadona.es
Mercadona is, nowadays, the first Spanish supermarket company and the leader of the distribution sector in Spain. Which are the next steps that Mercadona has planned to implement in Spain to strengthen its position and continue to grow?
In Mercadona we are still focused on consolidating the brutal transformation in which we are immersed. With that goal in mind, last year we invested 2.2 billion euros and we plan to invest 1.8 billion euros in 2020. It will mainly be used for the opening of new supermarkets: 69 in Spain and 10 in Portugal; to the reform of 160 supermarkets in order to adapt them to the New Efficient Shop Model (we will end 2020 with more than 1,100 shops with this new Shop 8). We will also continue to develop the Global Fresh Project and with the implementation of the new section of Ready to Eat at 460 other stores.
The digital transformation is other of our priorities. In the last years we have opened several stores for the online service, already operating in Valencia, Barcelona and Madrid. These centers, called internally "Beehives", allow to centralize the preparation and distribution of the online orders. To carry out this necessary project of digital transformation, Mercadona began a process of attracting talent, internally and externally.
The digital transformation extends to all our processes and last year we concluded the first phase of our digitalisation with an investment of more than 160 million. This digitalisation of our supermarkets has made them more efficient, productive, and sustainable. It has improved the purchasing experience for customers and has provided more agility and comfort for our employees.
Other major priorities will be to continue promoting our model of responsible business and our commitment to environmental protection atmosphere. We have been applying the principles of circular economy for years in our processes, although we are aware of our margin for improvement. That is why we assume the responsibility of "giving our yes to take more care of the Planet". We have set ourselves the goal of reaching 2025 having fulfilled a triple objective: to reduce by 25% the amount of plastic in our own brand packaging (by eliminating those that do not add value, incorporating recycled material, etc.); making all of our plastics recyclable or compostable by the same date and that the company, which currently separates and sends more than 70% of all the plastic waste it generates, reaches 100% by that time, preventing such waste from becoming waste.
Mercadona has been one of the companies that has provided most aid during the Covid-19 crisis in Spain. How has the work of the company been during this period? How has the enterprise been affected?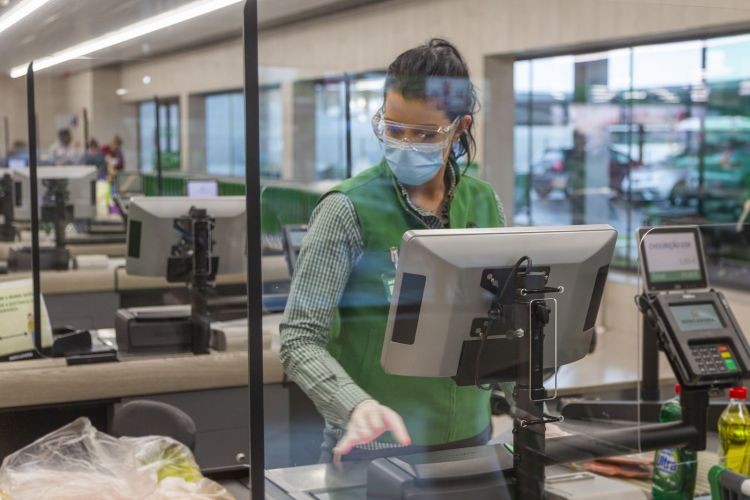 For us the main thing has been, and still is, to do whatever is necessary to ensure the safety and hygiene measures necessary for our "Bosses" (as we call our clients internally) to be able to continue to fill their shopping basket. Just as important has been to protect our "super heroes": all our workers who have been vital during this crisis.
I would like to thank everyone for their work and to all the people who is part of the Mercadona food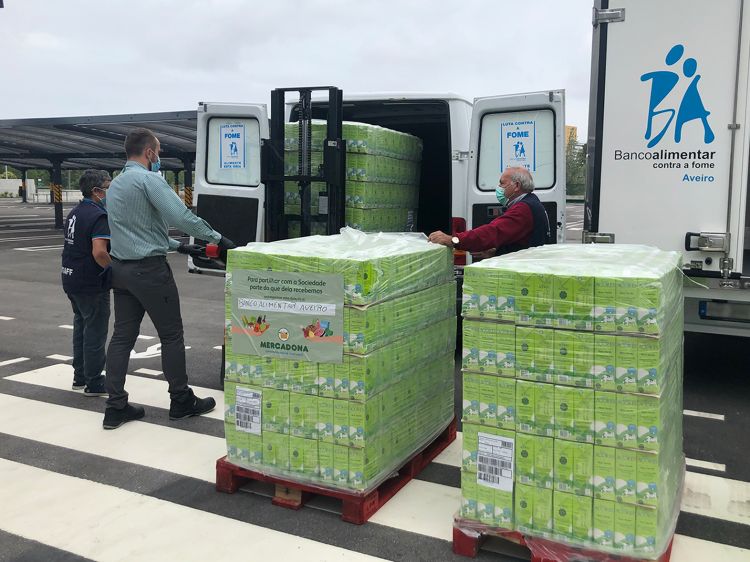 chain. Without all of them it would not have been possible to guarantee the food supply, something in which Spain can be very proud, as we have been one of the countries that has best guaranteed supply during the worst times of the pandemic.
We are aware of the difficult situation in which we find ourselves and, it is because of it that we have further strengthened our commitment to society. If last year we donated 9.200Tn of food, until the end of August 2020 we have already exceeded that figure, donating 10,200Tn.
In 2019, Mercadona closed the year with 10 shops in Portugal, what are the future projects for Mercadona in the international area?
Our priority is to ensure that our project in Portugal is a success. This is our first international experience and for now the reaction of the Portuguese "Bosses" is very positive. We started our journey in 2016 and already in 2017, we opened our first Co-innovation Centre in Matosinhos to analyse the habits and tastes of the Portuguese "Boss". This has allowed us to open the first shops last year with a great response by our clients and, in general, by the Portuguese society.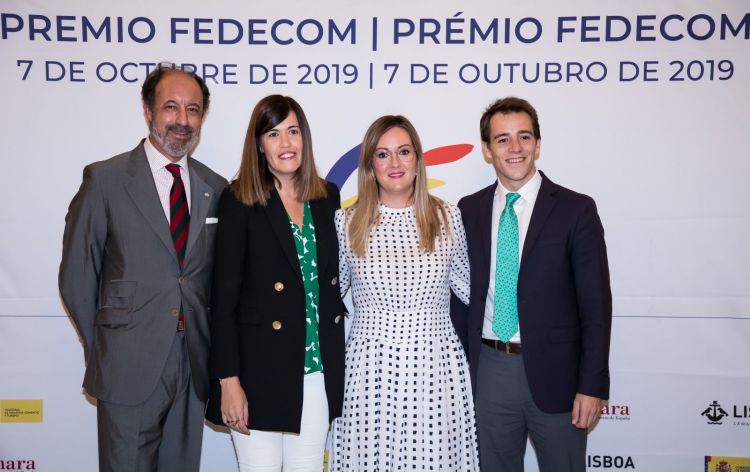 It has been a very hard work of all Mercadona's departments with a clear objective: Mercadona in Portugal is Portuguese. Among other facts, it should be highlighted the creation of the company Irmãdona Supermercados SA (Mercadona's sister in Portuguese) to contribute to the creation of wealth in Portugal; the recruitment of more than 900 workers with permanent contracts and wages above the sector average; the 217 million in purchases from Portuguese suppliers or more than 220 million investment.
In this sense it was a great pride for Mercadona to receive the "Company of the Year" award by FEDECOM (The Federation of Official Spanish Chambers of Commerce in Europe, Africa, Asia and Oceania) for our internationalization project.
Mercadona has a commercial office in Liège. Could you explain which is the role of this office in Belgium?
In Mercadona, we always aim to have high quality products. Within this commitment to quality we work with more than 1,400 Totaler suppliers (specialist product suppliers) who, together with Mercadona develop the best product, the result of co-innovation from "The Boss" backwards, always ensuring food safety throughout the whole chain, quality, service and a competitive price for each product, and with which the company maintains a stable business relationship under the brands Hacendado, Deliplus, Bosque Verde and Compy, among others.
Last year we made purchases worth more than 20,000M Euros from Spanish and Portuguese suppliers.
When we do not find suppliers who can guarantee the quality that our "Bosses" require us or we look for products that are not manufactured or produce in our country, we have a great commercial team that takes care of finding the best suppliers in other countries, such as Belgium, where we also have commercial offices and buy, among other products, deep-frozen coarse-cut potatoes, deep-frozen cabbages from Brussels, frozen baby carrots or the famous Belgian butter biscuits.
Recently Mercadona has joined the Board of Directors of the Chamber. What do you think this can bring to Mercadona as well as to the Chamber? We are also pleased to count on Mercadona as a Sponsor Member of the Chamber for more than ten years. What are the main benefits of this membership?
For Mercadona is a great pride that the members of the Official Spanish Chamber of Commerce in Belgium and Luxembourg have voted in favour of our entry in the Board of Directors. As you rightly point out, we have been members of the Chamber for more than 10 years and we value this collaboration in a very positive way. It allows us to interact with other Spanish companies with activity in Belgium and Luxembourg, to share experiences with them, as well as moving forward in our relationship with the European institutions, an aspect in which I am mainly focus on.
Mercadona enters the Board of Directors of the Chamber with the objective of joining the debate and growth of the Chamber. We will provide a fresh and different point of view from the agri-food trade sector and retailer. We hope these will be highly successful years for the Chamber and for our collaboration.