Last Wednesday 9 September, the Cultural and Scientific Department of the Spanish Embassy in Belgium, and the Official Spanish Chamber of Commerce in Belgium and Luxembourg, with the collaboration of the Centre for the Development of Industrial Technology (CDTI) and the Spanish Office of Science and Technology (SOST) organised, in a special edition of the "Mediodias de la Embajada", the second event in the framework of the Spain means Innovation programme. This webinar was entitled "Spanish scientific diplomacy – successful collaboration between Spain and Belgium in the field of biotechnology".
As part of the programme of scientific diplomacy and dissemination of science, technology and innovation of Spain in Belgium, this webinar examined the innovation and business opportunities between Spain and Belgium in the field of biotechnology, based on the experience of the Spanish company Minoryx Therapeutics, as an example of good practice in collaboration in the biotechnology sector between the two countries.
Minoryx Therapeutics is a biotechnology company focused on the discovery and development of new therapies for severe genetic diseases of the central nervous system, which recently opened a subsidiary in Wallonia near the city of Charleroi (Belgium).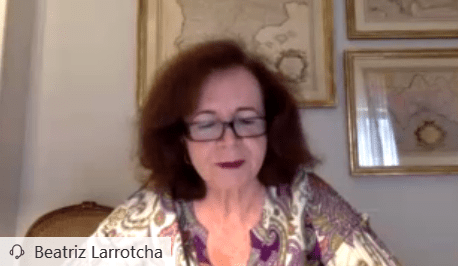 The event began with a welcome speech by H.E. Beatriz Larrotcha Palma, Spanish Ambassador to the Kingdom of Belgium, who summarised the enormous commitment to innovation and scientific research shared by both countries and thanked the speakers and attendees for their presence at this webinar.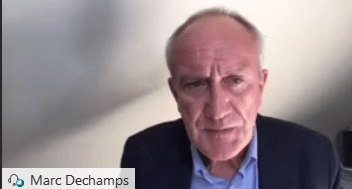 Willy Borsus, Vice-President of Wallonia, Minister for the Economy, Research and Innovation, Digital Technology, Agriculture, Urban and Regional Planning, IFAPME and Competence Centres, then presented the many benefits of the Wallonia region in the field of research for the technology sector.
After the words of welcome, the round table was held, moderated by Frédéric Soumois, a journalist specialising in the health and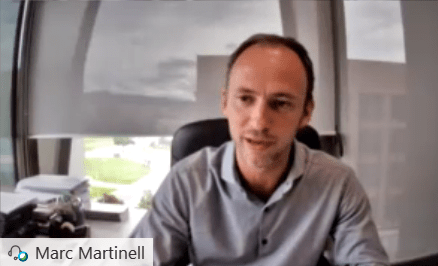 scientific field from the newspaper Le Soir. Marc Martinelli, CEO of Minoryx Therapeutics, began by explaining the basis of their current research into rare diseases of the central nervous system, as well as detailing the benefits of the Belgian market in the sector based on his current experience with the company's subsidiary opened near the city of Charleroi (Wallonia). He was followed by Josep Samitier,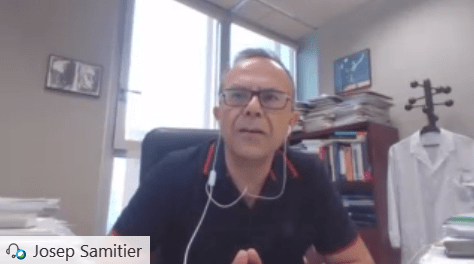 director of the Biotechnology Institute of Catalonia, and Marc Dechamps, director of international affairs for the BioWin cluster, who both gave their views on the benefits of biotechnology for improving the health sector, emphasising the advantages of Spain and Belgium in the sector.
The round table ended with Marina Martinez, H2020 Programme Officer at the Centre for Technological Development and Industry (CDTI), who briefly presented the numerous support and promotion mechanisms at European (Horizon 2020) and national level for companies in the biotechnology sector.
Finally, throughout the question time, participants had the opportunity to present their comments and questions on numerous issues of interest. From the Spanish Official Chamber of Commerce in Belgium and Luxembourg we would like to thank all the participants and the speakers at the event for their participation.
Organized by:
In collaboration with: