Luncheon-Debate with Andris Piebalgs, European Commissioner for Development
On July 16th the Official Spanish Chamber of Commerce in Belgium and Luxembourg organized a luncheon-debate with the Commissioner of Development, Andris Piebalgs, who talked about the new EU approaches to support SME development and the role of intermediary organizations.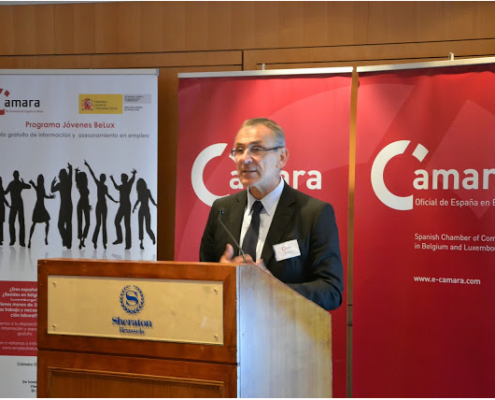 The Vicepresident, Pablo López Álvarez wanted to thank the representatives of the institutions and international professionals and commend the figure of the Commissioner who has focused on boosting the role of the private sector in developing countries.
In his exposition, the Commissioner underlined that the activity of the European Commission has concentrated on transmitting the necessity of implementing policies that push through the growth of the private sector with the aim of faciliting the access to the finance for micro, small and medium-sized enterprises towards the governments of developing countries.
The lack of access to capital and appropriate financial services is a major constraint in particular on the development of micro, small and medium-sized enterprises. In this sense, the Commissioner has emphasized the implementation of programs that focus on the use of information and communication technologies, specifically in Africa and Central America, and private and institutional support where we can cite the example of the Inter-American Development Bank. Besides, these initiatives come together with the creation of financial structures which are subject to regulations to ensure customer protection and the stability of the financial system.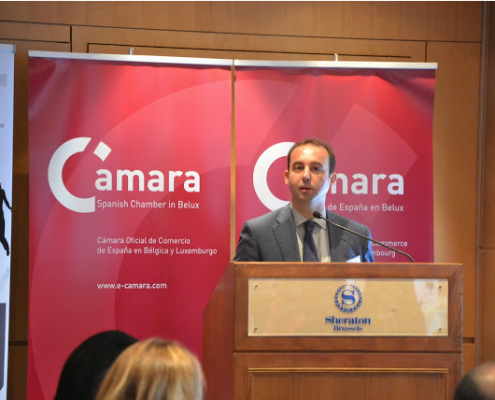 One of the main barriers of development is reflected in the access to energy where the costs are unmanagable and where it becomes necessary to provide the States with technical experts and financial grants, as well as a transformation of the system, particularly in the rural zones which demand a boost for increasing its capacity to maintain sustainable growth in the agribusiness.
The development strategy has resulted in the identification of improvements such as the creation of jobs with better working conditions, the implementation of the Decent Work Agenda, the employment of women and youth and the communication between the private sector and the governments, which is one of the pillars in the process of the democratization of societies.
Finally, the Commissioner insisted on the necessity of using political dialogue with the partner states to encourage the governments and the local authorities to contact representatives of the private sector.
After a short question and answer period, the Vicepresident took the floor to thank Andris Piebalgs for his exposition and collaboration with the Chamber of Commerce.
[AFG_gallery id='18']
https://e-camara.com/web/wp-content/uploads/2014/07/DSC_15491.jpg
1643
3455
Cámara Oficial de Comercio de España en Bélgica y Luxemburgo
https://e-camara.com/web/wp-content/uploads/2022/05/Camara-logo-web-300x123.png
Cámara Oficial de Comercio de España en Bélgica y Luxemburgo
2014-07-16 09:20:37
2016-03-16 14:40:10
Luncheon-Debate with Andris Piebalgs, European Commissioner for Development