Luncheon-debate with Mairead McGuinness, Commissioner for Financial Services and Stability and Capital Markets Union
On the 19th of July, the Official Spanish Chamber of Commerce in Belgium and Luxembourg hosted a new luncheon-debate as part of its "Business Circle" platform, in which the Commissioner for Financial Services, Financial Stability and Capital Markets Union, Mairead McGuinness, spoke about the priorities of the European Commission during the second part of her mandate.
First came the pandemic. Then, the war in Ukraine. Two situations that have shaken the whole world beyond the economic level and that McGuinness wanted to underline to remind that, despite adversity, the EU Member States have learned that only together they could move forward.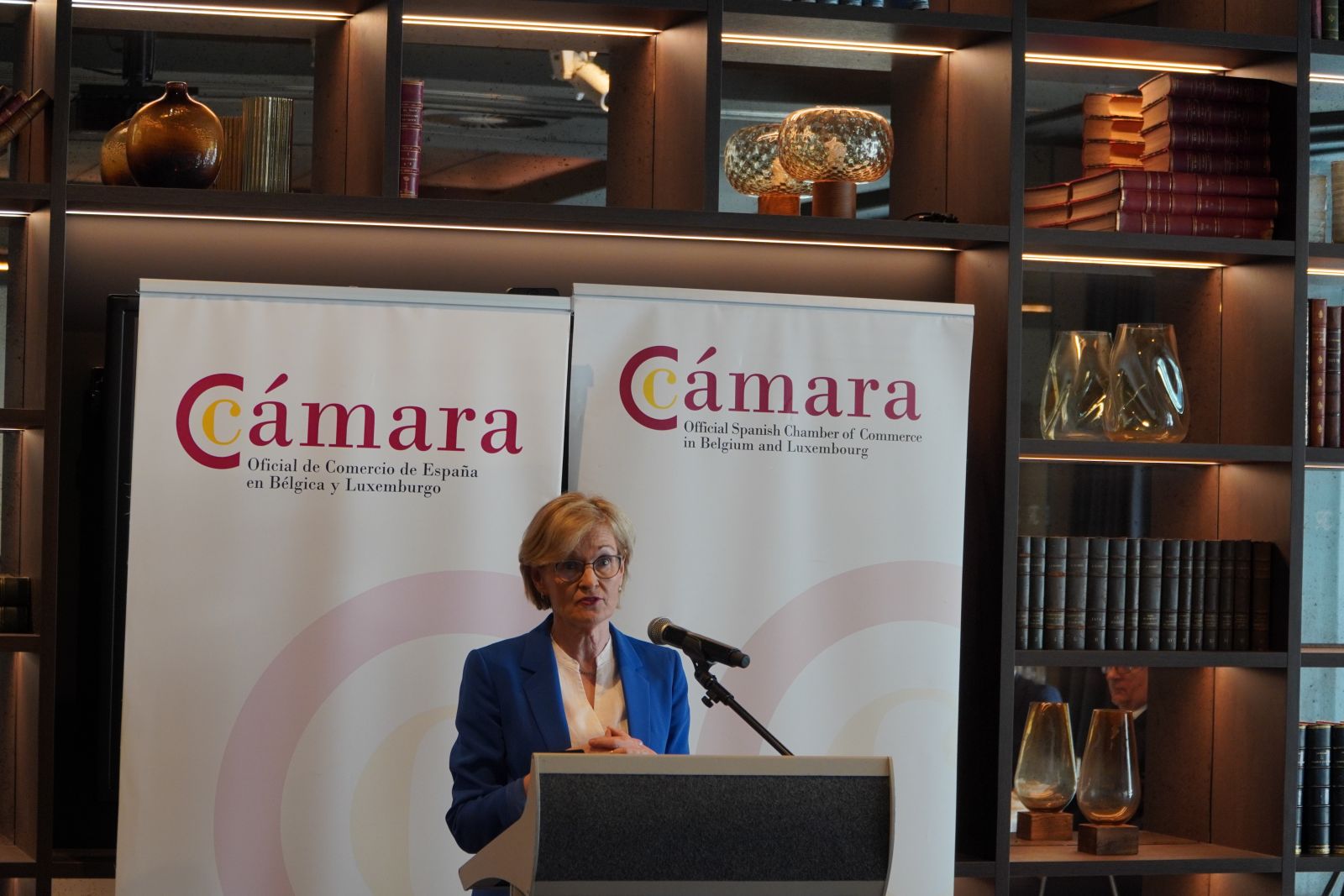 The world is changing faster than expected. Roadmaps drawn up in response to the coronavirus crisis are now being adapted again in the wake of Russia's invasion of Ukraine and the sanctions imposed. The result? Inflation is increasingly squeezing global economies, especially emerging ones, and central banks and other institutions such as those in the EU are working against the clock to ensure resilience.
During the event, which brought together a good number of company executives, delegates from Spanish regions, representatives of Spanish and European institutions, and representatives of Spanish and international organizations, consultants and partners of the Chamber, the Commissioner has focused precisely on the challenges and opportunities that have become more urgent: energy security, the stability of financial markets, the new taxonomy, the European Green Deal or the digital euro.
Regulate for the future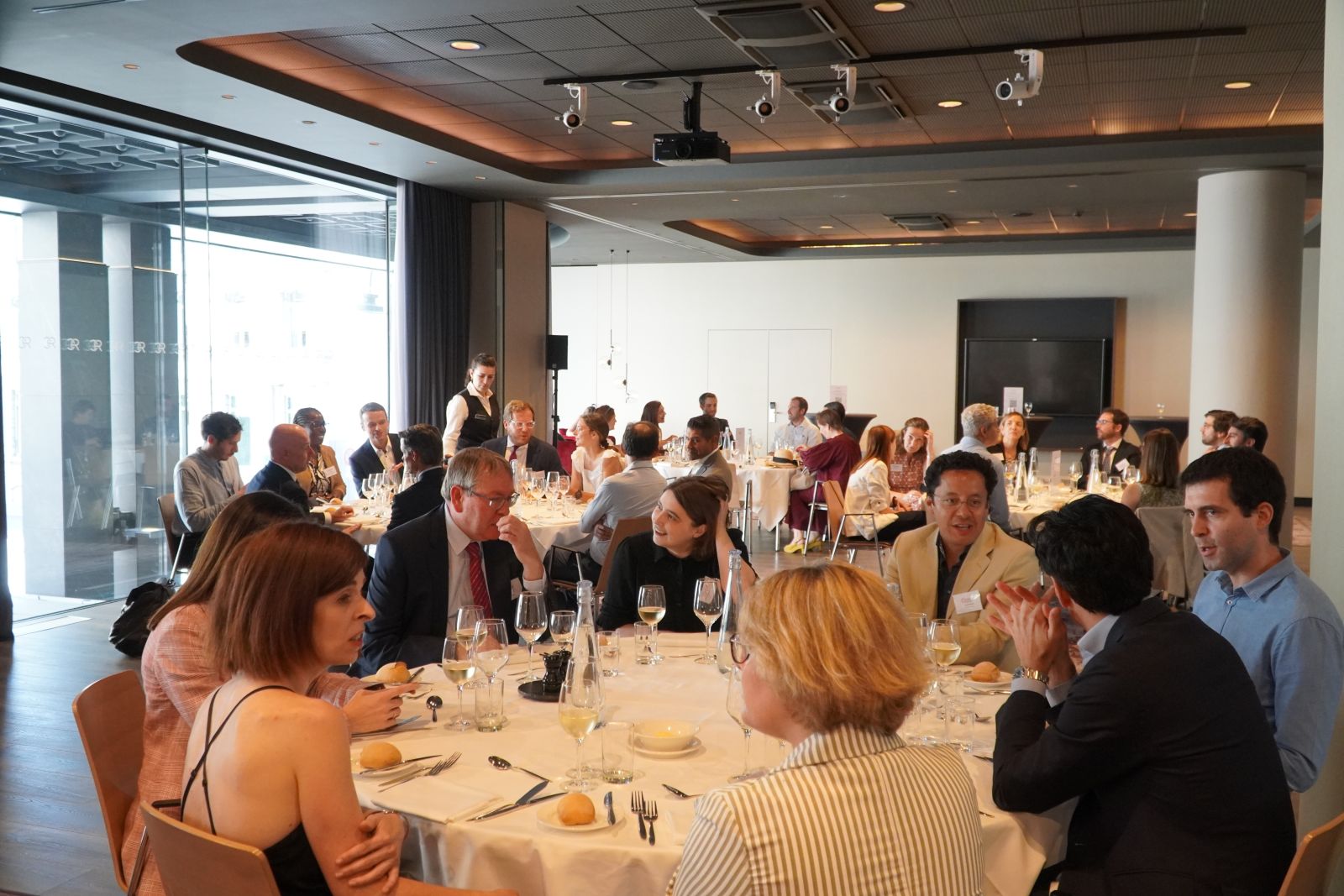 Beneath the opportunities for progress, there is also a challenge: to regulate for the future, not for the past. Open banking, open finance, cryptocurrencies, green transition… these are just some of the terms that still need to be understood and whose regulations or guidelines have to balance innovation with stability in the existing financial systems.
McGuinness concluded the event by reminding that, just the system she lived through during the 1980s and 1990s no longer bears similarities with the current one, neither will the one of the future. Therefore, during her office term, it is important that the long-term vision is preserved. 
As part of the debate, the Finance Commissioner answered questions from the attendees, who took the opportunity to express their willingness to the implementation of the European green taxonomy, as well as pondered the possible role of traditional banking in the digital euro project.
The Chamber would like to thank the Commissioner for her participation, as well as to show a particular gratitude to Bodegas Carpe Diem, whose wines "Gadea Syrah Tinto" and "Montespejo Blanco" were tasted by all the attendees, which made this luncheon-debate a very successful one.
https://e-camara.com/web/wp-content/uploads/2022/07/DSC02101-1.jpg
618
1600
Cámara Oficial de Comercio de España en Bélgica y Luxemburgo
https://e-camara.com/web/wp-content/uploads/2020/04/Logo-Web1-300x115.png
Cámara Oficial de Comercio de España en Bélgica y Luxemburgo
2022-07-20 09:00:34
2023-02-09 11:39:53
Luncheon-debate with Mairead McGuinness, Commissioner for Financial Services and Stability and Capital Markets Union