© Casa de S.M. el Rey
HM The King receives CAMACOES representatives in Madrid
On July 5 and 6, the 44 Official Spanish Chambers of Commerce Abroad (CAMACOES) met in Madrid to participate in different strategic sessions organized by the State Secretariat of Commerce and the Spanish Chamber of Commerce.
The Chamber was represented by its President, Pablo López Álvarez, and its General Secretary, Marta González.
During the meeting, the chambers had the opportunity to deepen their knowledge of the international financing tools that the State Secretariat of Commerce offers to companies in their internationalization process, as well as the new aspects of the regulations governing the chambers abroad and the digitalization plan of CAMACOES, launched through the National Plan for Recovery, Transformation and Resilience.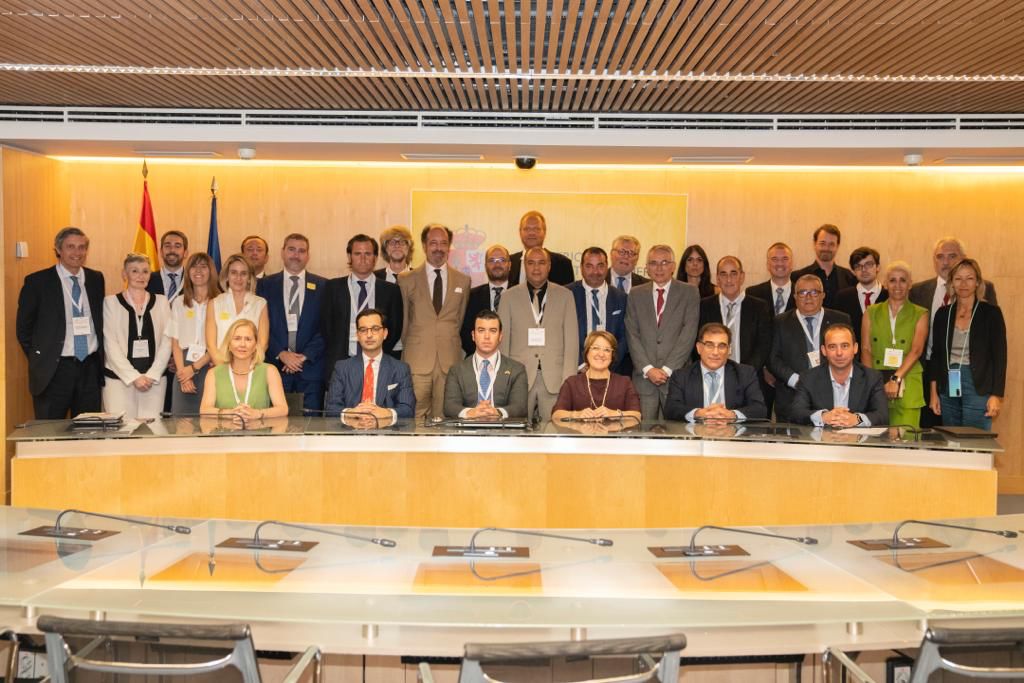 In response, the foreign chambers shared the best practices of the network, explored other avenues of collaboration with their counterparts in Spain, and identified new projects along with the Spanish Chamber of Commerce.
Absolute allies
Furthermore, the Secretary of State for Trade, Xiana Méndez, underlined the "essential work" of accompanying companies carried out by the chambers during the pandemic, and also stressed the importance of public-private collaboration, exemplified by the Spanish chambers of commerce abroad. A private initiative with "public service vocation" that becomes a "key instrument of the administration" and "absolute allies" in the countries where they are located.
José Luis Bonet, president of the Spanish Chamber of Commerce, did not miss the opportunity to highlight how the Official Spanish Chambers of Commerce abroad are "an essential platform for Spanish companies to expand internationally", especially in a context such as the current one.
To conclude, His Majesty the King received in audience the main representatives of CAMACOES, who explained to His Majesty the key role of the Chambers abroad in supporting the internationalization of Spanish companies; an essential platform for the economic recovery, and an effective instrument of public-private collaboration and business diplomacy.
https://e-camara.com/web/wp-content/uploads/2022/07/Audiencia-SM-El-Rey.jpg
394
1020
Cámara Oficial de Comercio de España en Bélgica y Luxemburgo
https://e-camara.com/web/wp-content/uploads/2020/04/Logo-Web1-300x115.png
Cámara Oficial de Comercio de España en Bélgica y Luxemburgo
2022-07-07 15:59:42
2023-02-09 11:37:24
HM The King receives CAMACOES representatives in Madrid