Luncheon-debate with Olivier Guersent, Director General for Competition of the European Commission
Yesterday, Monday 14th March, the Official Spanish Chamber of Commerce in Belgium and Luxembourg held in Brussels a luncheon-debate with Olivier Guersent, Director General for Competition of the European Commission, sponsored by Telefónica. The theme of the event revolved around the global competitiveness of European industries and the relationship between industrial policy and the European Union's competition policy. More than 70 participants attended the event, including members of the Chamber, company managers, delegates from Autonomous Communities and representatives of Spanish and European organisations.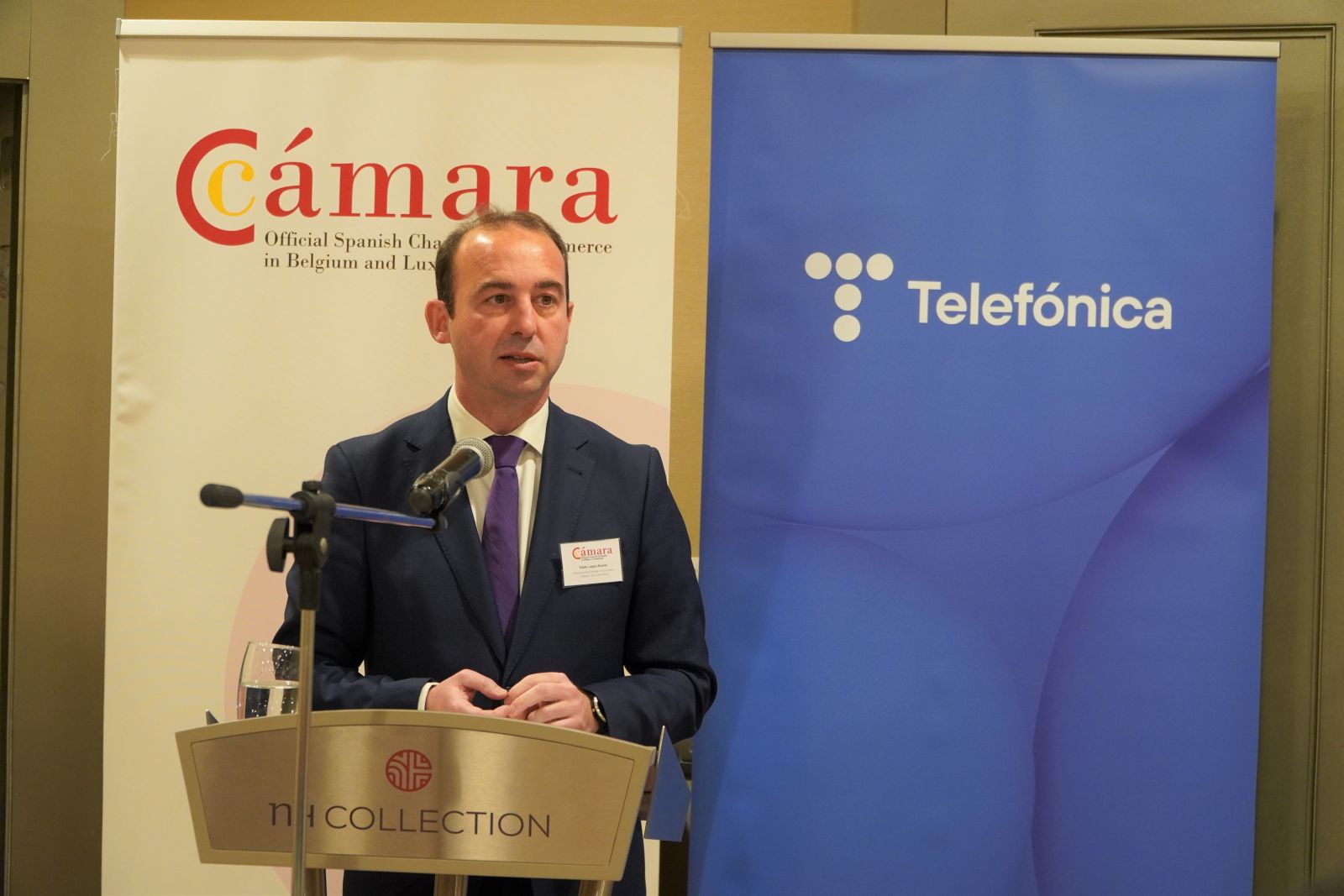 The conference was opened by Pablo López-Álvarez, President of the Chamber, who took the opportunity to thank all those present for their attendance, and then dedicated a few words of special recognition to the extensive career of the speaker Guersent and his long career in various positions of responsibility in European institutions. López-Álvarez also took the opportunity to highlight the complexity of the current geopolitical context derived from the Russian invasion of Ukraine and its direct implications on the global market.
European sovereignty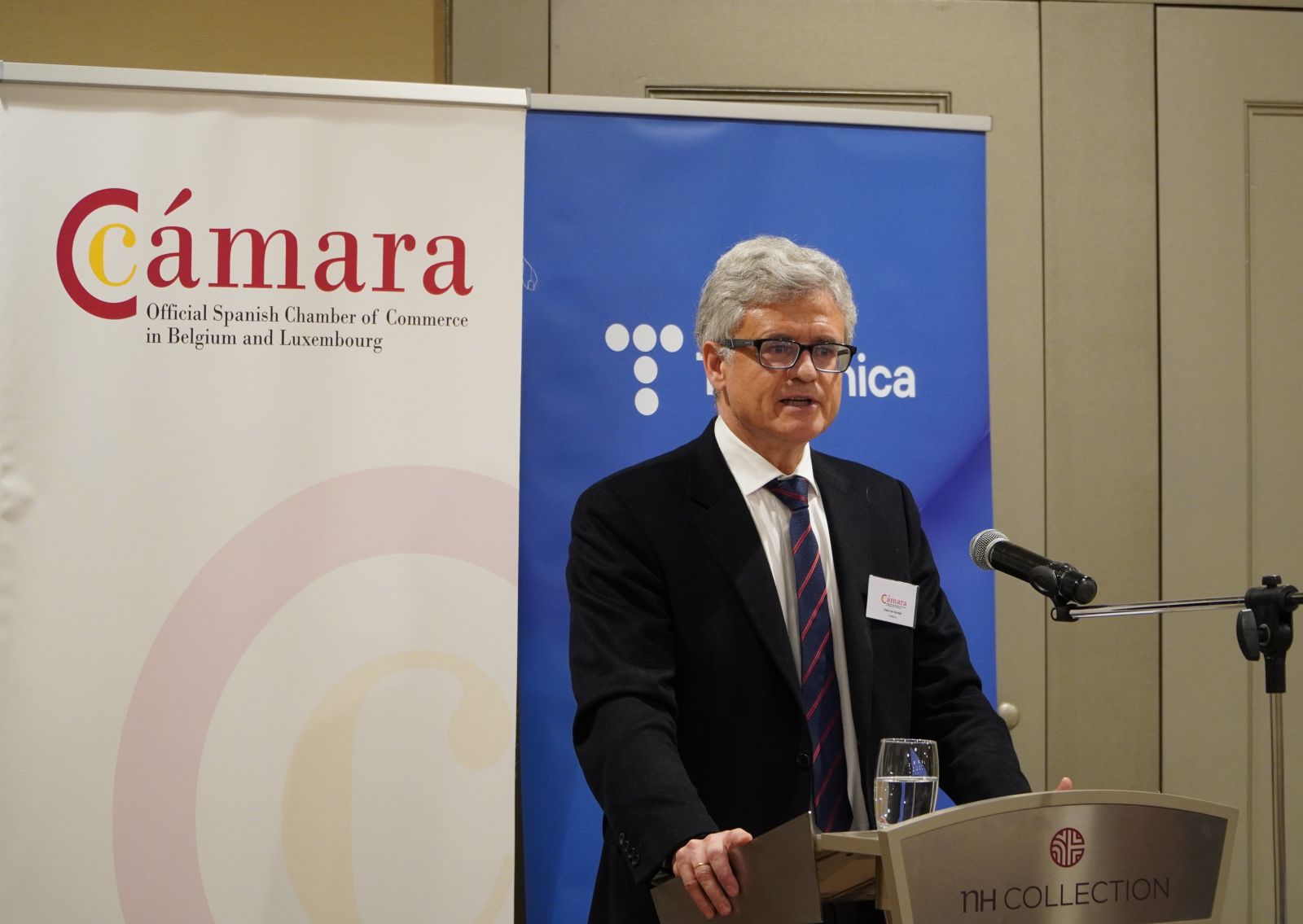 The President of the Chamber also introduced Pablo de Carvajal, Secretary General and Regulatory Affairs of Telefónica, sponsor of the event. De Carvajal highlighted that the continuous transformation of the industry and economy in diverse issues such as digitalisation make a joint industrial policy that promotes European sovereignty in strategic sectors such as telecommunications indispensable. After her speech, he gave the floor to Olivier Guersent.
Guersent dedicated his speech to explaining the specific areas of action of the European Commission's Directorate-General for Competition, highlighting the relationship between competition policy and industrial policy in the promotion of global competition in European industries. Guersent also stressed the importance of creating a European economic and industrial system that is more resilient to global instability.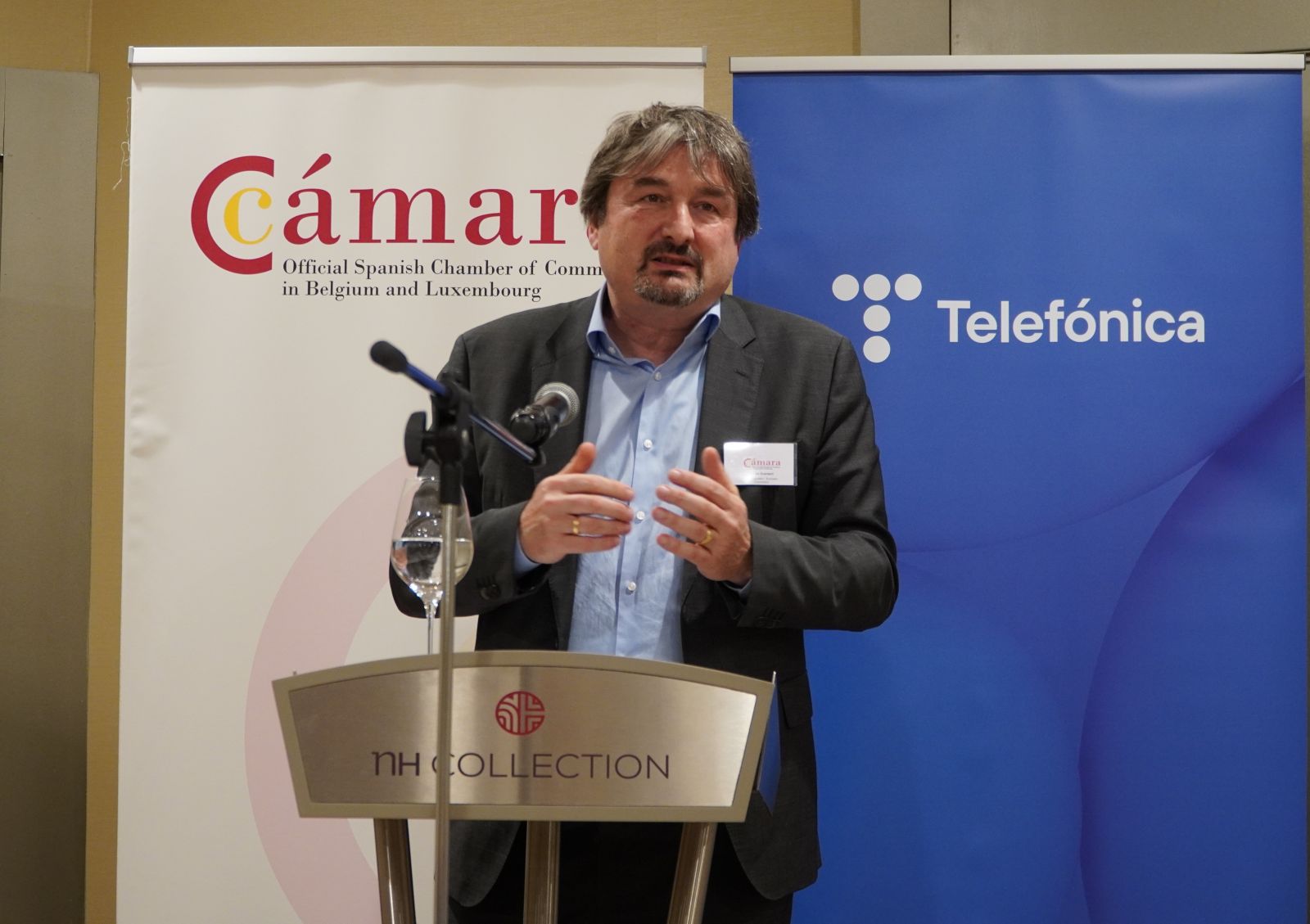 The presentation was followed by a question-and-answer session where participants were able to express their opinions and raise different issues related to the presentation.
From the Chamber we would like to show special thanks to Bodegas Barbadillo, whose wines could be tasted by all the attendees, as well as the participants, making this event a very successful luncheon-debate.
https://e-camara.com/web/wp-content/uploads/2022/03/FotoOlivier-1.jpg
616
1600
Cámara Oficial de Comercio de España en Bélgica y Luxemburgo
https://e-camara.com/web/wp-content/uploads/2013/04/Logo-Web1-300x115.png
Cámara Oficial de Comercio de España en Bélgica y Luxemburgo
2022-03-15 09:00:01
2023-02-08 15:12:42
Luncheon-debate with Olivier Guersent, Director General for Competition of the European Commission