Last 22nd of March the Official Spanish Chamber of Commerce in Belgium and Luxembourg organized a Luncheon-Debate with Phil Hogan, Commissioner of Agriculture and Rural Development about "Common Agricultural Policy: Added Value for the Future of Europe". Among the attendees there was the President of the Chamber of Commerce of Córdoba, representatives of the REPER, Chamber members, business executives and also representatives of the Spanish autonomous delegations in Brussels.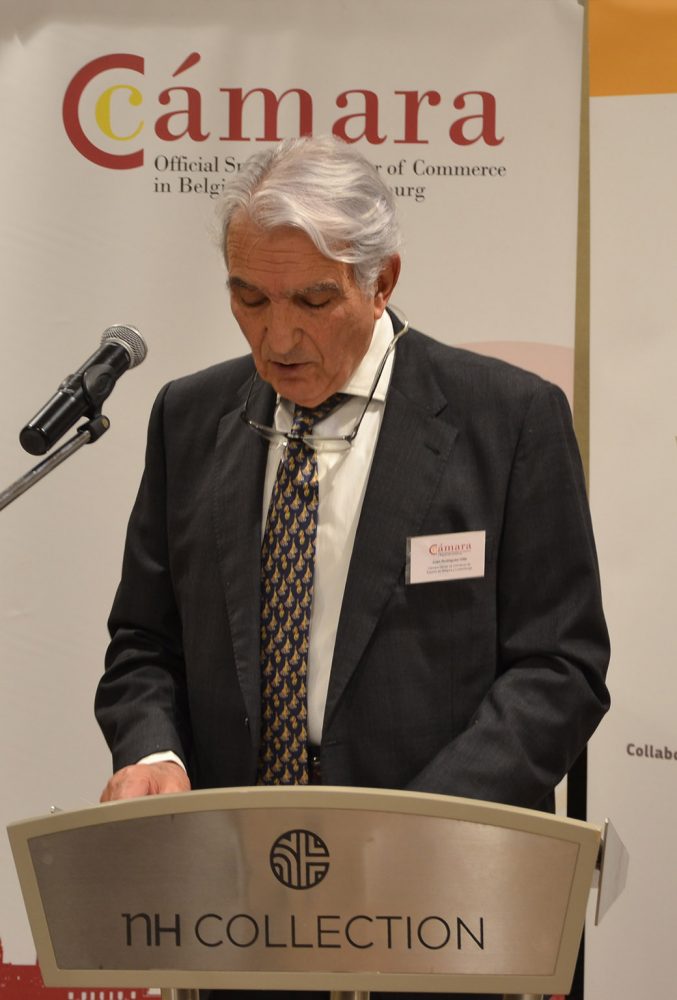 The President of the Chamber Juan Rodríguez-Villa Matons reviewed the career path of the Commissioner and thanked for his participation in the event, as well as his interest for the Spanish economy.
Afterwards, the Commissioner expressed being very thankful for attending to the Luncheon-Debate, highlighting that Spain values and cares about rural areas and considers always the agricultural economy. He remarked his six official stays in Spain during which he had the opportunity to meet with representatives of various sectors of the agricultural industry.
Hogan emphasized the importance of the agricultural sector in Spain, being the country of origin of 15% of the exports of the European Union. He highlighted Spanish products such as wine and citrus, which help agricultural growth.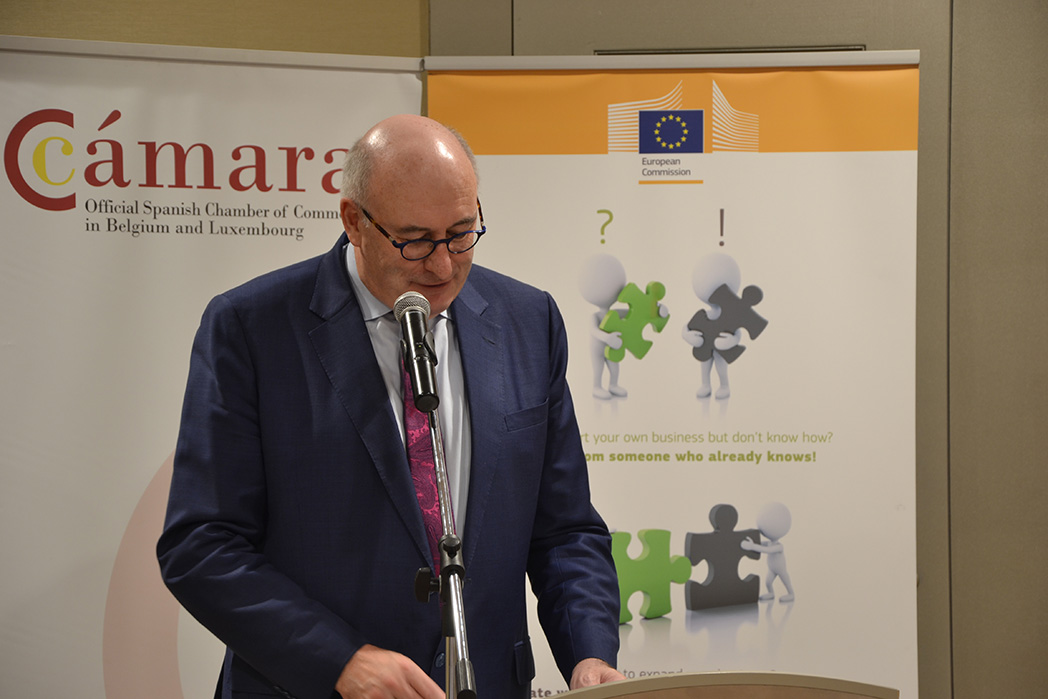 Then he detailed the treaties that the EU has around the world related to agriculture. He also commented that the EU has in process policies for the renewal and innovation of farms, the search for fair trade and measures that are flexible for different sectors of agriculture.
During the questions and answers, the participants raised their questions to the Commissioner regarding different policies and treaties that are being carried out, such as negotiations with MERCOSUR or the need for agricultural market regulation.
Finally, Juan Rodríguez-Villa and Ignacio Fernández de Mesa, President of the Chamber of Cordoba, awarded the Commissioner in gratitude for his participation in the Luncheon-Debate and his work heading the Agriculture and Rural Development Commission.
The President also wanted to make a special mention to Baralides Wines, sponsor of the wine at the event.