Last Thursday, the 21st of April, the Official Spanish Chamber of Commerce in Belgium and Luxembourg organized a luncheon-debate at "The Hotel" with Román Escolano, Vice-President of the European Investment Bank, on "European Funds for Strategic Investments".
The event counted, among others, on the presence of representatives of various European institutions, lobbyists, members of the Chamber and managers of various Spanish companies.
The event started with a presentation by Juan Rodríguez-Villa Matons, President of the Chamber of Commerce, who presented the speaker to the audience by going over his professional career until his incorporation at the European Investment Bank.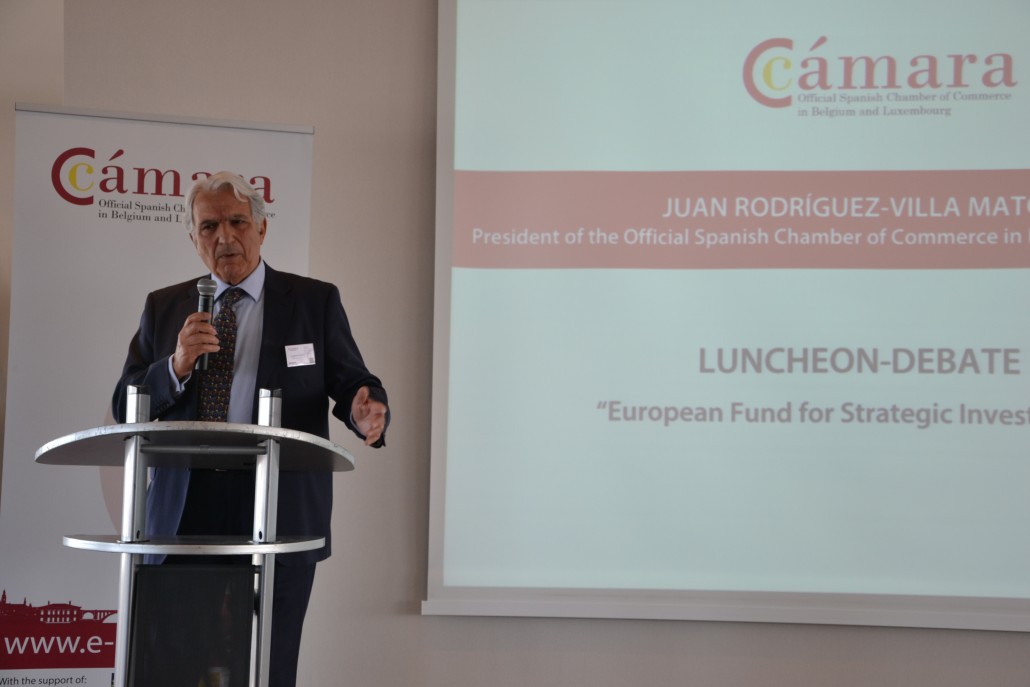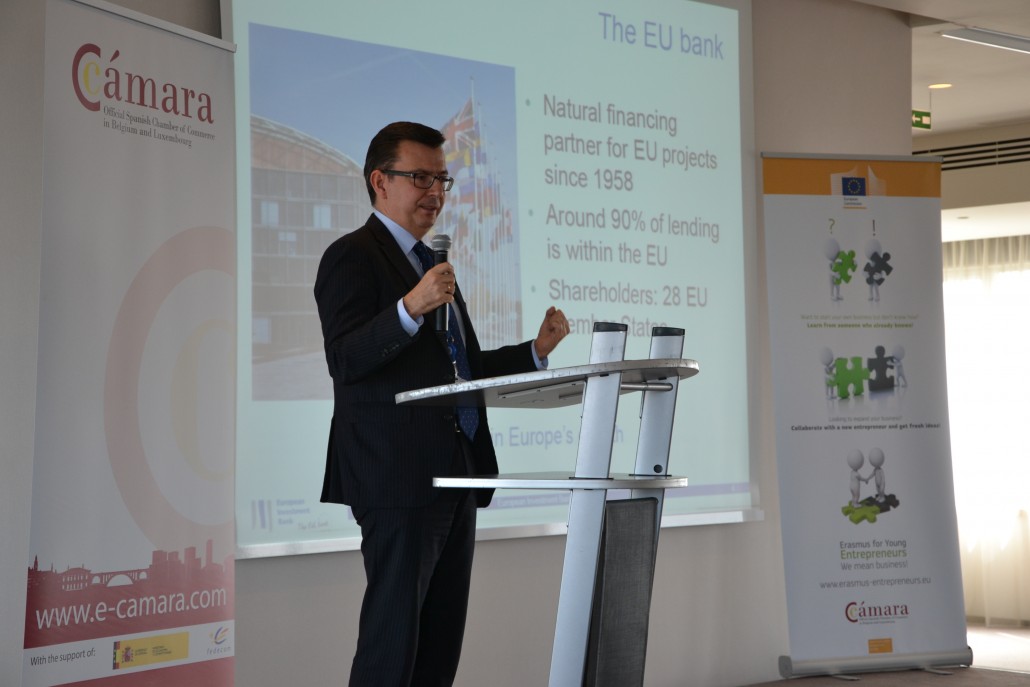 Hereafter, Román Escolano started his lecture by presenting the European Investment Bank. He explained the current role of the EIB in the economy as one of the oldest financial institutions of Europe. He emphasized its nature as a bank in terms of being an institution sensitive to the current economic issues. The EIB is a non-profit organization but is oriented towards obtaining some benefits and providing real value to the market.
The 28 Member States of the European Union are represented at the EIB. Román Escolano presented the breakdown of the capital account in which he emphasized the participation of Spain as one of the major clients in recent years.
During the second part of the presentation, Román Escolano  talked about the European Fund for Strategic Investments. By means of this fund they aim to mobilize the private sector and to change the way in which public money is spent. The speaker emphasized at all times the fact that this instrument should not be considered a fund, but a guarantee to attract the private sector.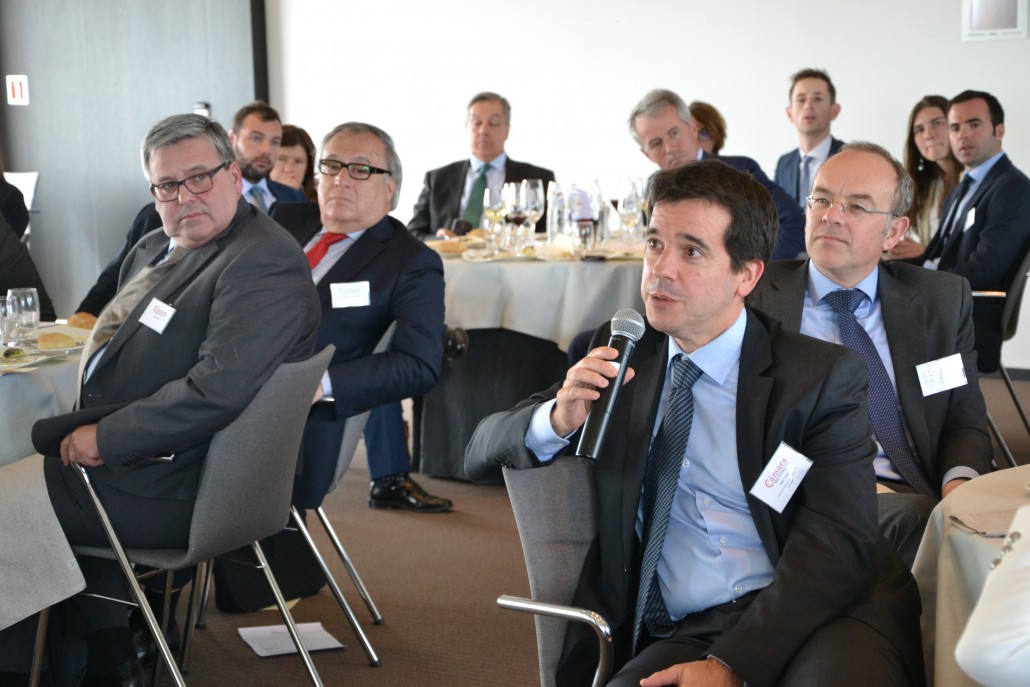 After the presentation, a question time took place. The attendees raised various doubts to the Vice-President concerning future projects, start-ups and structural funds, among other things. During the answers he emphasized the primary function of the EIB: supporting the real economy by means of bank lending, the combination of different resources and counseling.
The event ended with handing over a gift to Román Escolano on the part of the Chamber in recognition of his efforts at the European Investment Bank.