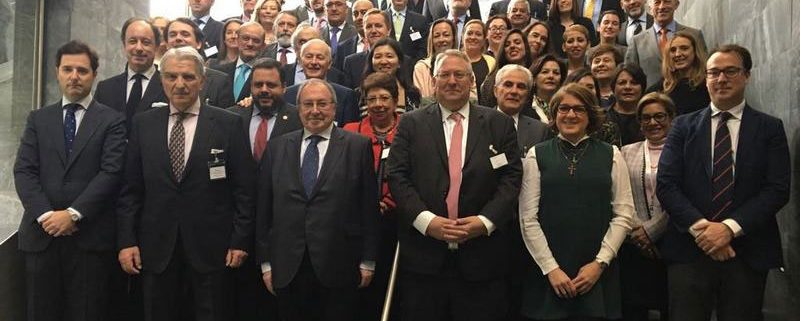 The Spanish Chamber of Commerce and the Spanish Chambers abroad will work together to strengthen the presence of the Spanish companies in new markets. This collaboration will focus especially on giving support to the enterprises in the target destinations.
That is what it was done in the event that gathered the highest representatives of the Spanish Chamber of Commerce and the 35 Spanish Chambers Abroad the 2nd March in Madrid. The President of the Spanish Chamber of Commerce, José Luis Bonet, opened the event together with the General Director, Inmaculada Riera, and the Secretary General, Adolfo Díaz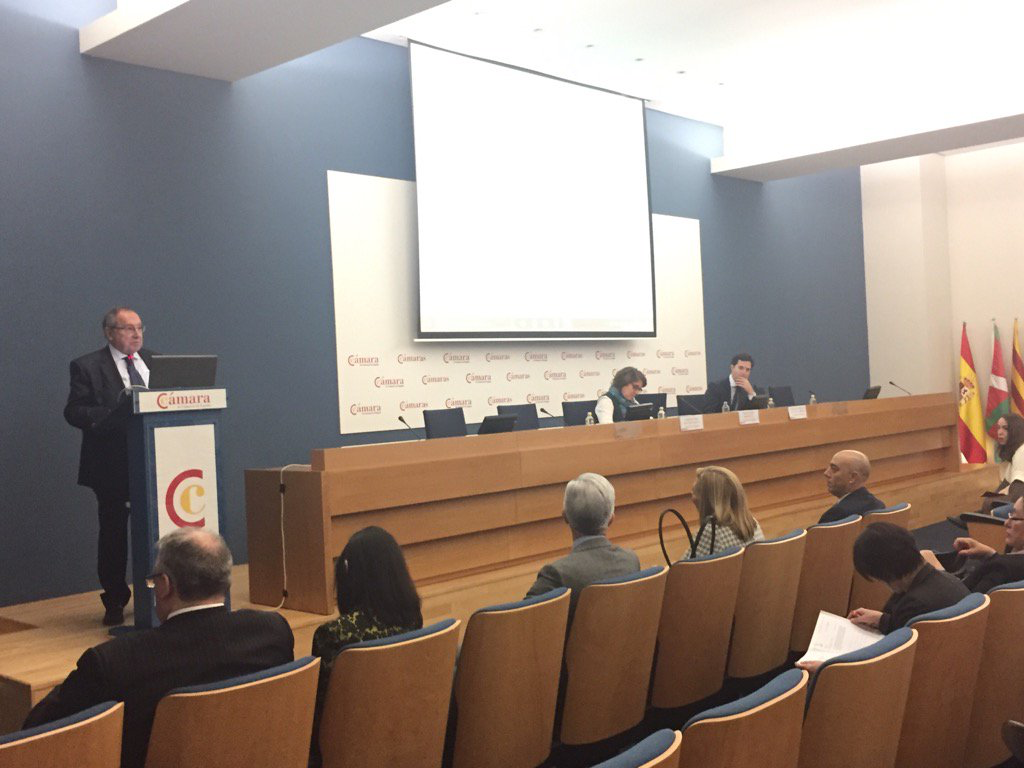 -Ambrona.
"The network of the Spanish Chambers of Commerce abroad plays a key role in our actions on the promotion of our companies' internationalization processes, and even if we are collaborating in different initiatives, there is still an enormous scope for improvement and potential we should explore", said José Luis Bonet.
This collaboration should focus especially in the execution of the 2017 Chamber Internationalization Plan, in which the Spanish Chamber will invest 17 million euros from the European Regional Development Fund (ERDF) that supports exporter SMEs, allowing to take 369 promotion actions, 115 training activities and 42 information activities in the five continents.
During the session, several projects were presented for the collaboration of the Official Chambers of Commerce abroad in the programs and activities of the Spanish Chamber of Commerce, including these:
Collaboration in the International Promotion Plan and the Xpande Program.
Entrepreneurship promotion and youth employment plans in Latin America from the INCYDE Foundation.
International Expansion Plans of the Spanish fairs in Madrid (Ifema) and Barcelona (La Fira).
Diffusion of the 1785 Project
International promotion of the Spanish Soccer League
Planes de promoción de emprendimiento y empleo juvenil en América Latina de la Fundación INCYDE.
Likewise, various successful experiences developed in the Chambers abroad were displayed. The Secretary General of the Official Spanish Chamber of Commerce in Belgium and Luxembourg, María Catalán, presented the European financing possibilities for the execution of projects, highlighting the COSME programs, the Enterprise Europe Network and the Al-Invest programs.
Finally, representatives of the national network of the Spanish Chamber discussed about the support given in the destination states by the Spanish Chambers of Commerce in their international activity. The round table was moderated by the President of FEDECOM, Juan Rodríguez-Villa Matons, and the President of FECECA, Rafael Roldán.