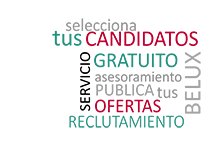 The Migrations General Direction of the Spanish Employment and Social Security Department from the Government of Spain, has decided to approve the subsidy for the Chamber to continue during the first months of 2016 with the development of the "Programa Jóvenes BeLux"
With this initiative, The Chamber offers free information and advice on employment for young Spanish people under 35 years old who are living in Belgium and Luxembourg. This service includes individualized coaching sessions provided to young jobseekers, language courses and the support of initiatives for young entrepreneurs.
Companies can also benefit from the free services of the program through www.empleobelux.com, a job portal created to facilitate the process of recruitment of our associates and creating a direct connection with young Spanish job-seekers living in BeLux.
Our sincere thanks to the Migrations General Direction and to the cooperation received from the Social Security Department in Brussels.
Thank you for trusting the Chamber for the implementation of this project, fundamental for the young Spaniards living in Belgium and Luxembourg.
In cooperation with: