Pedro Sánchez presents the award granted by FEDECOM to the company SEAT
The Federation of Spanish Official Chambers of Commerce in Europe, Africa, Asia and Oceania (FEDECOM), of which the Official Spanish Chamber of Commerce in Belgium and Luxembourg it is a member, presented its annual award to SEAT on Monday December 14th in Paris.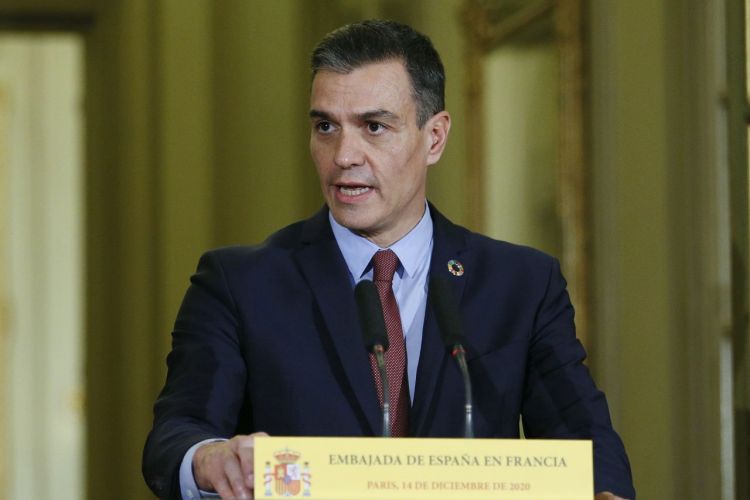 With this recognition, FEDECOM distinguishes every year a Spanish company that stands out for its commercial activity and international profile in one of the Federation's member countries.
The ceremony, which took place at the Residence of the Spanish Ambassador in France, counted on the presence of Pedro Sánchez, President of the Spanish Government. Sánchez presented the award in a ceremony, highlighting SEAT's projection as a recognised Spanish brand worldwide, an example of an export company that serves as a model for so many other companies, their commitment to sustainability and innovation, their resilience and capacity to reinvent, its alignment with European values and its commitment to the Spanish chamber system.
SEAT is the leading Spanish industrial investor in R&D and the leading export company in the Spanish manufacturing industry with an export volume of 9 billion euros in 2019. Its constant innovation and transformation over the past 70 years have marked its path to become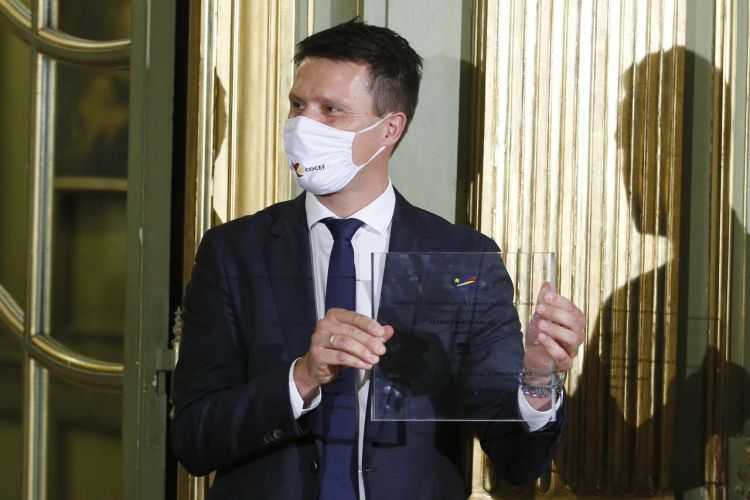 a reference for mobility.
The President of the Government presented the FEDECOM Prize to the Director General of SEAT France, Robert Breschkow. Robert Breschkow underlined the satisfaction of "being recognised for promoting trade, the business development and our contribution to the good name of Spain and Spanish companies abroad". Breschkow added that "we have been, are and will be a company that wants to generate wealth, share prosperity and offer the best mobility solutions to make life easier for people".
FEDECOM President Eduardo Barrachina also spoke at the award ceremony held at the Spanish Embassy in Paris. Among other things, Barrachina said that "SEAT is industrial heritage and economic history of Spain", adding that "SEAT has a place in the memory and e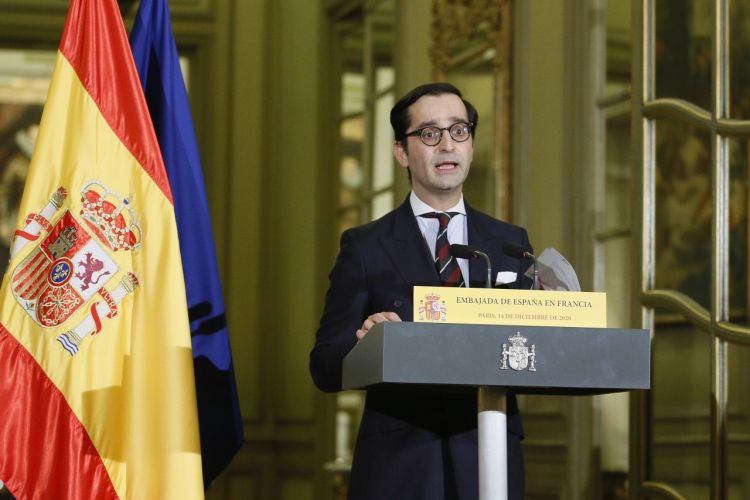 motional universe of the Spanish, precisely because their cars have accompanied our prosperity".
Barrachina has highlighted the extraordinary relationship between the Government (through the of State for Trade), the Spanish Chamber of Commerce and the Chambers of Commerce abroad, of which SEAT is a major and very important player. Furthermore, the President of FEDECOM took the opportunity to remind those present of the future projects in what the Federation is working on: the digitalisation of these institutions to bring the network of Chambers closer to all its users, the development of a map of services to collaborate with the Public Administration and improvement in communication and visibility to enhance the value of the work that is carried out by the institution does.
The FEDECOM Prize award ceremony was attended by about 40 guests, including personalities and representatives of Spanish companies in France.
https://e-camara.com/web/wp-content/uploads/2020/12/Pic.jpg
340
888
Cámara Oficial de Comercio de España en Bélgica y Luxemburgo
https://e-camara.com/web/wp-content/uploads/2020/04/Logo-Web1-300x115.png
Cámara Oficial de Comercio de España en Bélgica y Luxemburgo
2020-12-18 13:00:14
2020-12-16 11:42:48
Pedro Sánchez presents the award granted by FEDECOM to the company SEAT