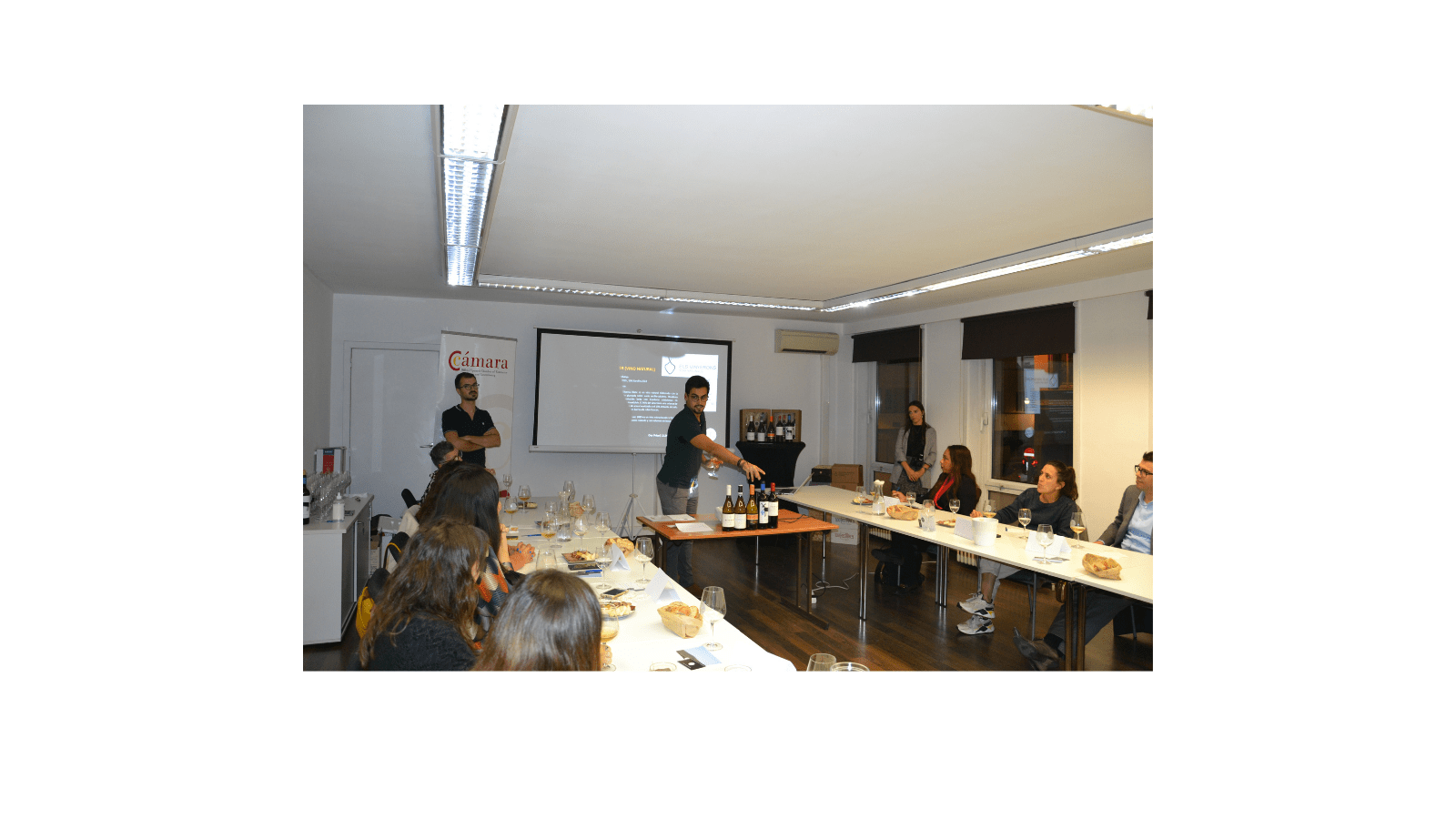 On October 21st, the Official Spanish Chamber of Commerce in Belgium and Luxembourg organised, together with its member company From de Roots, a tasting of Spanish wines.
During the tasting, attendees had the opportunity to learn more about the wine production in La Rioja and Catalonia, and enjoy five different wines from both regions: from more traditional ones to biodynamic or natural wines.
Jaume Puigdefabregas and Pedro Fecha not only offered a technical analysis of the wines, but also encouraged the audience to share their opinions, ideas and tastes. They were able to adapt the presentation to the different levels of knowledge of the attendees, allowing both beginners and experts to broaden their knowledge and taste for Spanish wine.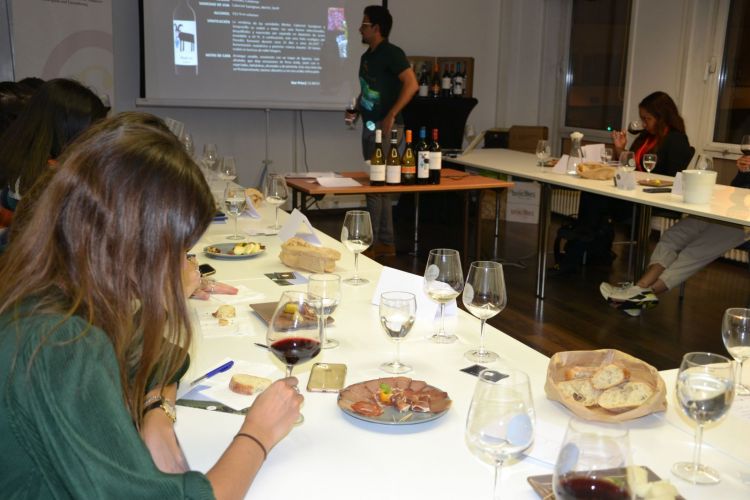 Additionally, the attendees were offered a special food paring for the tasting: high quality Spanish ham, pork loin, cheese, or olives that enhanced the taste of the different wines.
Finally, the participants received a glass of cava as a gift from the organisers, and a glass of wine as a souvenir of their participation.