Anke De Mulder and Sebastian Malieni are two entrepreneurs who started collaborating through the Erasmus program for young entrepreneurs in July 2020. On that date, the first Covid wave had already passed and the HORECA sector had the possibility to reopen in Belgium. However, a few months later, bars and restaurants were closed agai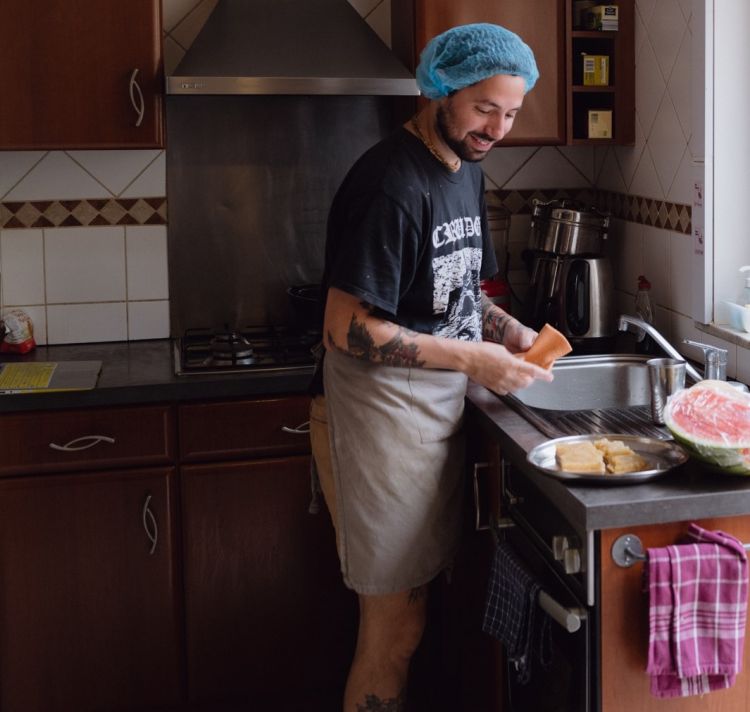 n, and they had to adapt their activities to this new situation.  
Anke De Mulder registered in the Erasmus for Young Entrepreneurs program with the Chamber in May of the same year. She was looking forward to sharing her experiences and knowledge with the new generations of young entrepreneurs and explore possibilities to enlarge her professional network at the European level. 
When we first interviewed her, she told us about her vegetarian restaurant, Shyam, located in Brussels and the new services and products that she was trying to develop. A few weeks later, thanks to the platform of the program, she got in contact with Sebastian Malieni, an enthusiast new entrepreneur from Spain interested in learning by doing about HORECA company management. He told us that his interest was to go extend his knowledge of the food business.  
A few months after the start of their exchange, the sanitary situation changed. Anke had to adapt her business to the new situation, and she and Sebastian had to also modify the activities they had planned to develop. Despite this setback, they were very motivated to continue collaborating. They worked exclusively for take away orders, behind closed doors, and complying with all the necessary regulations.  
"Our office is a kitchen, and, on a normal day, of course, we cook, but we also focus on organizational issues, orders, procedures, etc." Additionally, they told us that they did not see the need to stop collaborating. "It is precisely at this time that he (Sebastian) is being of great help", Anke told us.  
According to Sebastian, "for better or for worse, it has been a great experience for me to participate in the exchange in times of pandemic, since I have learned how to overcome complicated situations in the best possible way." 
Now that the exchange is over, neither of them sees an end to their relationship. They will stay in touch and Sebastian confirmed to us that since his next step is to open his own business, he will continue to be in contact with Anke in case he needs any advice. 
Click here to discover more about the Erasmus for Young Entrepreneurs. 
Contact us to register in the program by sending an email to erasmus4youngentrepreneurs@e-camara.com