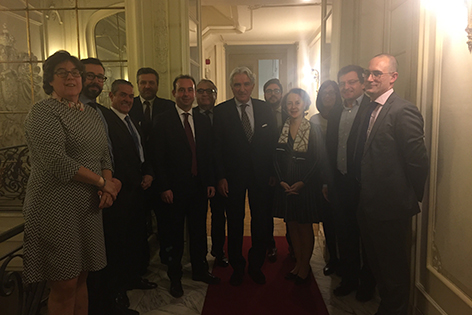 Cecilia Yuste Rojas, recently named Ambassador of Spain Belgium, received on 2nd February a large representation of the Board of Directors of the Official Chamber of Commerce of Spain in Belgium and Luxembourg, headed by its President and accompanied by the Chief Counsel of The Economic and Commercial Office and the General Secretary of the institution.
The new ambassador showed great interest in the work of the Chamber. Cecilia Yuste assured her personal support and proposed a close collaboration with the different ministries.
The Ambassador expressed her satisfaction with her title "ad honorem" as President of Honor of our entity.
The Board of Directors appreciated the willingness of the Ambassador.