On March 26, the biennial meeting of the network of Official Spanish Chambers of Commerce Abroad (network CAMACOES) took place.
The Spanish Chamber of Commerce hosted this meeting, where its Director General, Inmaculada Riera, highlighted the importance of the role played by the Chambers Abroad to strengthen links, economic connections and bilateral relations between Spain and the countries where they operate.
At the opening day, the Secretary General of the Chamber of Spain, Adolfo Diaz-Ambrona, declared that the aim of this meeting was "to strengthen the coordination of the network of Chambers, and to share the advantages of their respective systems of membership and of their good practices".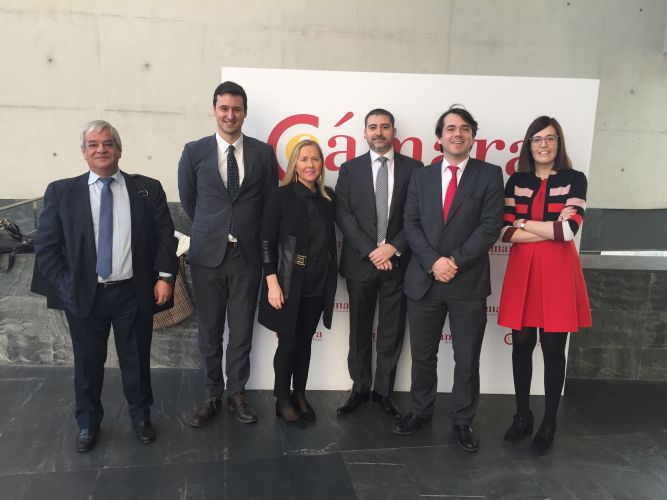 Enrique Fanjul, Deputy General Director for the Internationalisation Strategy of the Ministry of Industry, also responsible for the coordination of the Official Spanish Chambers of Commerce Abroad, also took part in the conference. He underlined the "clear interest of Spanish companies in promoting the Chambers of Commerce Abroad and in belonging to them". Fanjul also highlighted the dynamism of the network of Chambers Abroad "as demonstrated by the creation of the Chambers of Tunisia, Japan, Malta, United Arab Emirates, Qatar and South Korea: six new Chambers in 2 years", he said. The Deputy Director General of the Internationalisation Strategy also emphasised that "the Chambers Abroad have been created and continue working by the initiative of companies and have been very important in the process of internationalisation of Spanish companies."
The meeting was followed by a working day where representatives of the territorial Chambers and the 42 Official Spanish Chambers of Commerce abroad took part.
Source: Spanish Chamber of Commerce