Breakfast-Debate with Edita Hrdá, Managing Director for the Americas in European External Action Service
On June 5, the Official Spanish Chamber of Commerce in Belgium and Luxembourg organized a luncheon-debate with Edita Hrdá, Executive Director for the Americas of the European External Action Service, about  "The relations of the European Union with Latin America and the Caribbean in the coming years: a political perspective and economic ". The conference was attended by executives of international companies, members of the Chamber and ambassadors and Latin American public representatives.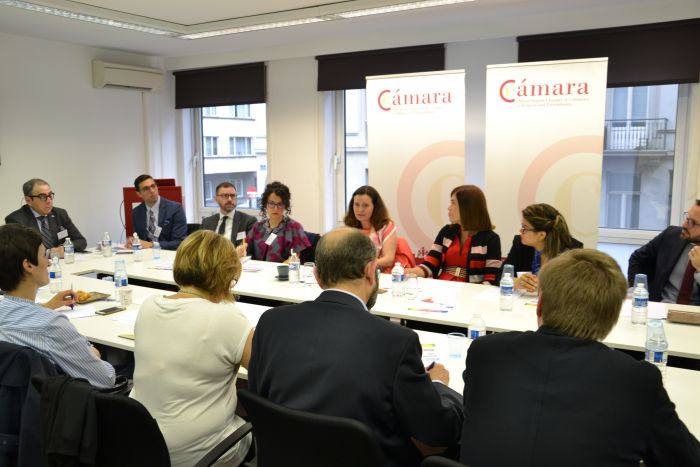 The conference was focused on the new strategy that is being carried out by the European institutions, especially from the European Commission, in Latin America and the Caribbean. This new European strategy has been reflected in a recent communication called "joining forces for a common future", which was issued on April 16 and has already been endorsed by the European Parliament and most of the member countries.
This strategy has also been presented to the institutions of Latin America and the Caribbean and to different companies, with the intention of knowing their positions and with the goal of strengthen the political partnership for an effective, rule-based multilateral order, building global consensus around important themes such as human rights, climate and sustainable development.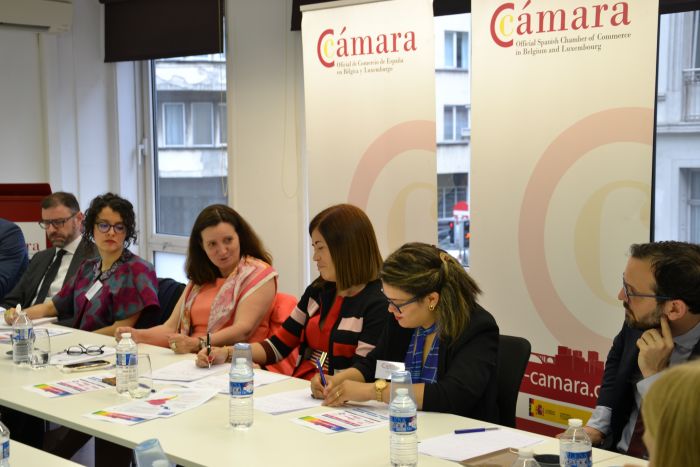 Ms. Hrdá emphasized the need to update the bilateral agreements between the EU and the countries of the region. Currently, Europe has many initiatives in progress, in some cases the opinion of the counterpart is still unknown, but there are also projects that move forward quickly and positively, including a Joint Communication with new cooperation projects between the European Union and the Pacific Alliance, a renegotiation with the four member countries of Mercosur, and a new bilateral agreement with Mexico and another with Chile that is expected to be signed by the end of the year.
Thanks to these projects and the new strategies that are on the way, Latin America and the Caribbean will be the area, on a global level, with more bilateral agreements with the European Union.
After the presentation, a round of questions was started where the participants could raise their doubts about these new agreements and the current situation of some countries in the region
https://e-camara.com/web/wp-content/uploads/2019/06/foto-edita.jpg
268
700
Cámara Oficial de Comercio de España en Bélgica y Luxemburgo
https://e-camara.com/web/wp-content/uploads/2020/04/Logo-Web1-300x115.png
Cámara Oficial de Comercio de España en Bélgica y Luxemburgo
2019-06-05 17:51:42
2019-06-06 14:09:30
Breakfast-Debate with Edita Hrdá, Managing Director for the Americas in European External Action Service