Last 4th June 219, the Official Spanish Chamber of Commerce in Belgium and Luxembourg , in collaboration with the Embassy of Spain in the Kingdom of Belgium, organized the conference "Spanish Science Diplomacy. Ingelia, the success of a Spanish business model in Belgium based on HTC technology" within the Spain Means Innovation program.
During the conference, Marisa Hernández Latorre, founder of Ingelia and nominated last year for the EU Prize for Women Innovators, presented the technology developed by her company for 12 years, which has the aim of transforming waste into raw materials. Hernández highlighted the importance of HTC technology to support the local circular economy, not just because waste becomes raw materials that could be used for other industries, but because CO2 emission from transport could be reduce by installing transformations plants near the cities.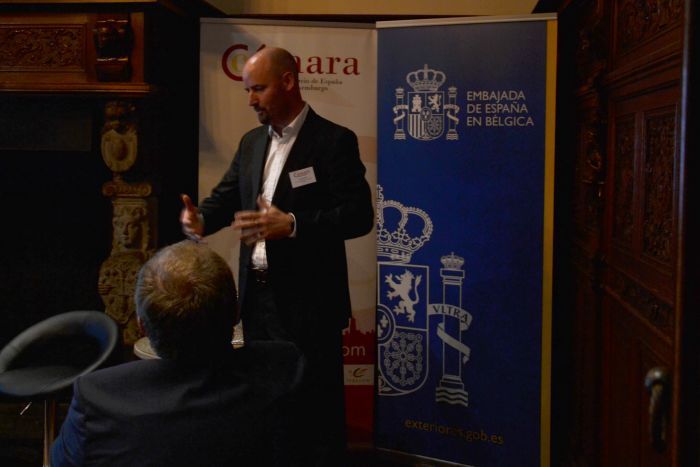 Moreover, the representative of Renasci, Luc Descender, partner of Ingelia in Ostende, standed out the difficulties that innovative technologies have to face, both administrative and funding, as well as the ones in product exportation.
The speakers remarked the relevance of this Spain means innovation's kind of conferences in order to interact with other innovative companies and technologies, due to the fact that it was in a scientific forum where both companies met and started to collaborate together.
Lastly, Andrés Martínez, representative of the CDTI, highlighted the funding opportunities offered by his institution to innovative companies such as Ingelia, with which they have collaborated in its launch and growth.