Webinar on "The appropriate word as a strategic instrument for international growth"
On June 4th, the Official Spanish Chamber of Commerce in Belgium and Luxembourg hosted a webinar on "The appropriate word as a strategic instrument for international growth", in collaboration with its member company Lextrad.
The aim of this webinar was to discover the keystones for productive communication with our international clients, guaranteeing quality multilingual content, adapted to the cultural-specific needs of the target country, generating interest and attracting potential customers.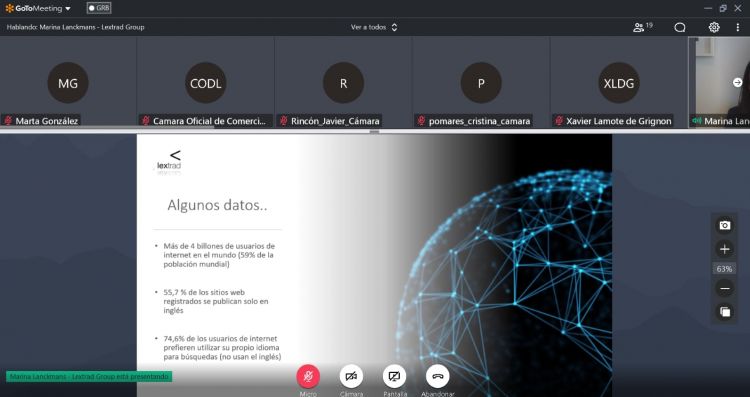 Marina Lanckmans, CEO & Founder of Lextrad Group started by highlighting the multilingual need that can be generated in companies to achieve their objectives due to the great cultural and language diversity that exists seeing that 74.6% of internet users prefer to do their searches in their own language and not in English.
Next, the speaker informed about what are the great advantages of following a multilingual strategy since choosing the right language to enter in a specific market can increase our sales.
Finally, Lanckmans reported on the importance of the localization in the translation process, since its main objective is to adapt the website to the market and convince the users that the content is directed to them. Marina explained this phase with some examples, emphasizing the SEO positioning and keyword lists when following this strategy.
At the end, a Q&A round was held in which the participants were able to raise their doubts about the information presented.
From the Chamber we want to thank Marina Lanckmans and Lextrad Group for their presentation and dedication, as well as all participants for their presence.
In collaboration with: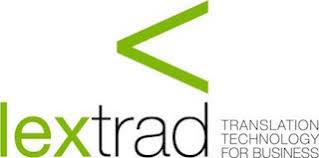 https://e-camara.com/web/wp-content/uploads/2020/05/marina.jpg
340
888
Cámara Oficial de Comercio de España en Bélgica y Luxemburgo
https://e-camara.com/web/wp-content/uploads/2020/04/Logo-Web1-300x115.png
Cámara Oficial de Comercio de España en Bélgica y Luxemburgo
2020-06-05 12:47:06
2020-06-05 13:34:23
Webinar on "The appropriate word as a strategic instrument for international growth"