On the 12th of July, the Official Spanish Chamber of Commerce in Belgium and Luxembourg presented in Brussels the Erasmus for Young Entrepreneurs (EYE) programme at the coworking space TransformaBXL. This EC initiative, that has been run by the Chamber for 3 years now, has the objective to connect entrepreneurs across Europe and to promote the exchange of experiences among them.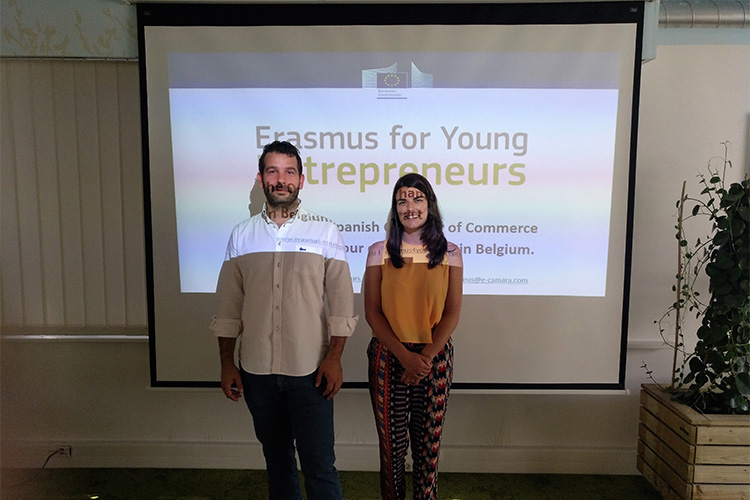 Arturo Ibáñez and Soraya Bravo, project managers of the EYE programme, explained the role of the Chamber in Belgium and Luxembourg and its involvement in European projects.  The presentation continued with the explanation of the main requirements to participate in the programme as New Entrepreneur (NE) and Host Entrepreneur (HE) and the description of the support given by the Chamber to take part in the programme and carry out an exchange.
During this information session, we had the opportunity to present a success story. We invited our host entrepreneur, Chema Cruz, who is now hosting a Spanish new entrepreneur, Gloria Llopis, in his company. They both explained how the found out about the programme, how they manage to find each other through the EYE platform and how they agreed on the working plan.
HE and NE showed their satisfaction with the programme and they expressed their willingness to continue collaborating after the exchange.  Gloria and Chema are an excellent example of the synergies that can be created through this EC initiative.