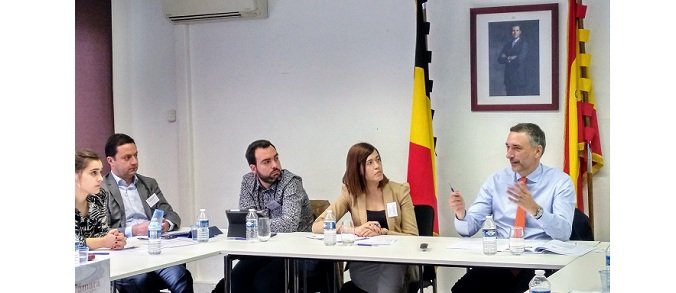 Last 20 June the Chamber organized a breakfast-debate with Román Arjona, Chief Economist of the DG Research & Innovation at the European Commission, who presented "Horizon Europe and its scheme support for R&D and innovation". To the event attended different representatives from companies and institutions.
Román highlighted that the new framework programme that will cover the period 2021-2027, it's, with 100 billion euros, the biggest budget assigned to a R&I programme, not only at European level but also on a global level. The vision of the Commission is to encourage member state to continue reinforcing he budget assigned to R&D, to become an engine for growth and competitiveness.
Different novelties were also presented such as the creation of the European Innovation Council or the introduction of new financial instruments such as equity. All these modifications have been introduced with the final am to translate the European scientific excellence in innovation and entrepreneurship results.
During the presentation was also noted the importance that companies, and institution participate in the different info days organized by the European Commission, such as the  European Research and Innovation days, as well get feedback from the national contact points to get guidance on how to benefit from Horizon Europe.