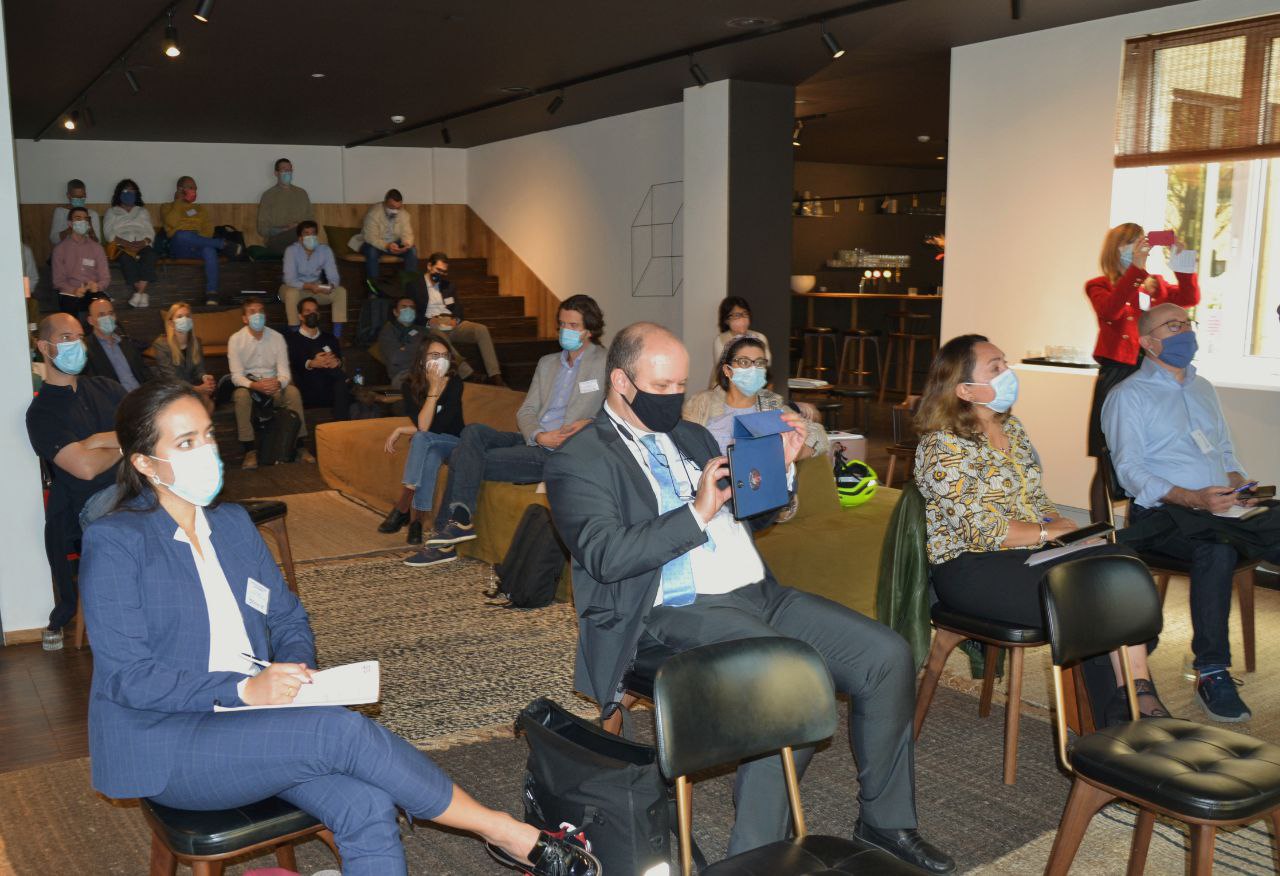 On September 22nd, the Official Spanish Chamber of Commerce in Belgium and Luxembourg organised the conference "Introduction to the new European funding program in digitalisation – Good Practices in Spain and in Belgium", in collaboration with BECI (Chambre de Commerce et Union des Enterprises de Bruxelles) and EEN (Enterprise Europe Network). The event was attended by companies specialised in EU-funded digitisation projects as well as public bodies and regional delegations.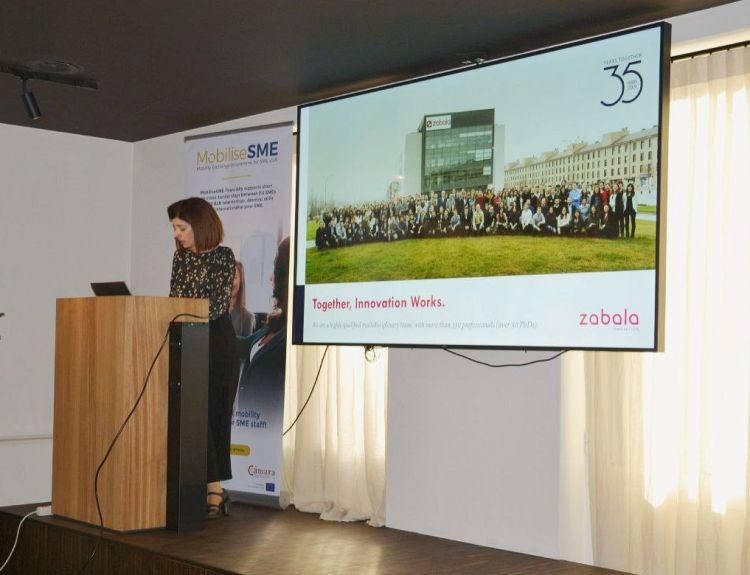 The face-to-face event, which took place at the Welkin & Meraki coworking space in Brussels, started with the welcome words from the Secretary General of the Official Spanish Chamber of Commerce in Belgium and Luxembourg, Marta González, and the Internationalisation Director of BECI, Jean-Philippe Mergen.
The first speaker was Anne-Marie Sassen, Head of Unit at DG CONNECT. During her speech, she presented the objectives and structure of the Digital Europe Programme, highlighting the importance of all companies in the European Union adapting to technological transformation to cope with the current economic situation and to be globally competitive.
Subsequently, Susana Garayoa, Senior Consultant at Zabala Innovation Consulting, explained how this Spanish consultancy firm supports companies in their digitalisation process and in their participation in European funding projects. She took the opportunity to present the new smart platform Kaila, which allows users to search for information on European funding opportunities for digitisation projects, among other things.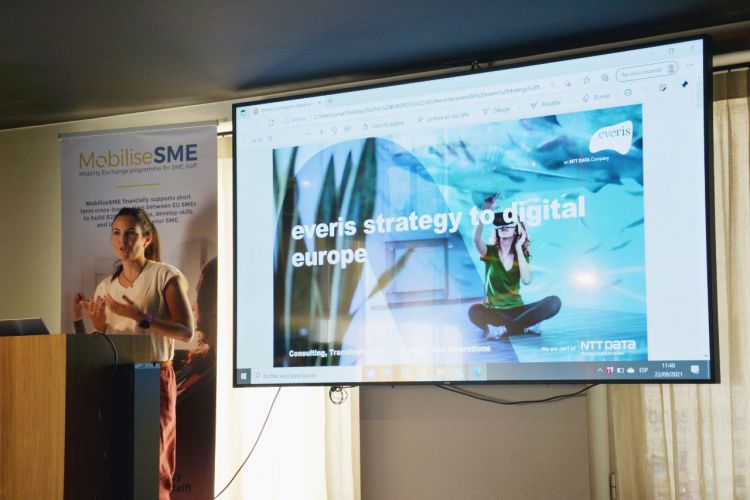 Later, Marion Perrin and Benjamin Carnec – both from hub.brussels – took part as national contact points. They presented, on the one hand, the service they offer through their organisations to local participants of the Horizon Europe programme, one of the European Union's main programmes for research and innovation. Additionally, they presented the Enterprise Europe Network, a global support network for small and medium-sized enterprises with international ambitions, thanks to the one they help these companies to introduce their innovations in new markets.
Then, María Aguilar de Tena, Solutions Project Leader at everis, presented the strategy of this technology consultancy firm within the framework of the programme and shared how they are supporting the European Commission in its development.
To conclude the event, Noelia Sánchez, Project Manager at the Official Spanish Chamber of Commerce in Belgium and Luxembourg, presented to the attendees the MobiliseSME programme, co-financed by the European Commission and coordinated by the Chamber itself. This pilot mobility programme for the staff of European SMEs supports the internationalisation of Belgian and Spanish companies in the digital sector through the development of mutual beneficial transnational collaborations.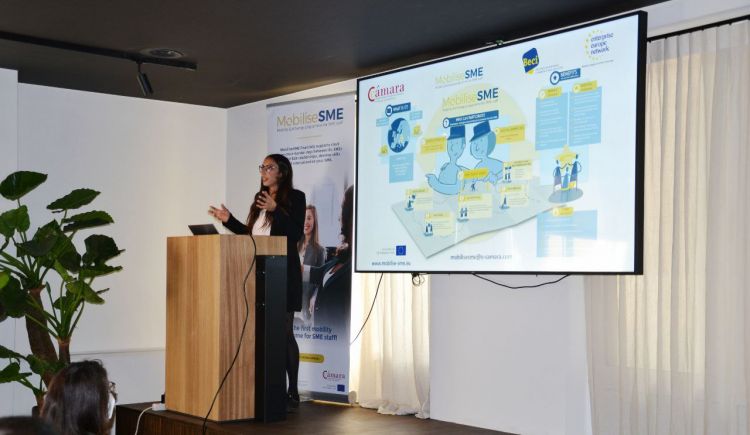 Event co-organized by:
Sponsored by: