Gastronomic Dinner with the Chef Marcos Morán in Luxembourg
Last 28th of February, the prestigious Cercle Munster of Luxembourg organized a gastronomic dinner prepared by the chef Marcos Morán with the participation of Hispania and the Official Spanish Chamber of Commerce in Belgium and Luxembourg. This is the first event organized in this prestigious Luxembourgish private club that promotes Spanish gastronomy for the last few years.
The chef from Asturias delighted the 70 and more participants with an exceptionally gastronomic Spanish tasting menu. Among the participants, the ambassador of Spain in Luxembourg, members of the Chamber, representatives of European institutions, head directors of global companies and Luxembourgish members of the Cercle Munster were present.
The event is part of a programme called "Hispania around the world". It consists of a series of trips during the year which gives the opportunity to know better the Spanish gastronomy and products in famous places.
About Marcos Morán:
Marcos Morán is the gastronomic director of Hispania in Brussels and London. He is also the chef and the property owner of the restaurant Casa Gerardo in Asturias, Spain.
Mr Morán is the fifth generation of professional chef in charge of Casa Gerardo; the restaurant which celebrates its 125th birthday and which was awarded a Michelin star and "Tres Soles" by Repsol Guide.
In 2008, Mr Móran was awarded with the prize of "Chef of the Year 2008". During the principal gastronomic congresses in the world, he is a very scrupulous representative of Spain. In 2010, he received the "Chef Millesimé" award for the most promising Spanish chef. In 2016, he was honoured with the award "Chef de l'Avenir" by the International Academy of Gastronomy which awards talented young chefs in Europe.
The restaurant Hispania received important prizes such as "Alimentos de España" in 2014 awarded by the Ministry of Agriculture and Fisheries, Food and Environment and a prize awarded by the Royal Spanish Academy of Gastronomy for the restaurant, with its chef Marcos Morán, which best promotes de Spanish gastronomy out of Spain.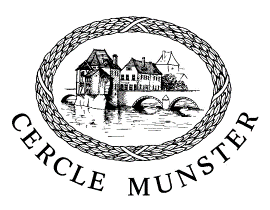 [AFG_gallery id='73']
https://e-camara.com/web/wp-content/uploads/2018/02/thumb_P2284288_1024-2.jpg
355
925
Cámara Oficial de Comercio de España en Bélgica y Luxemburgo
https://e-camara.com/web/wp-content/uploads/2022/05/Camara-logo-web-300x123.png
Cámara Oficial de Comercio de España en Bélgica y Luxemburgo
2018-03-02 11:20:32
2019-08-14 15:39:04
Gastronomic Dinner with the Chef Marcos Morán in Luxembourg