On May 28, the Official Spanish Chamber of Commerce in Belgium and Luxembourg organized a luncheon-debate with Martin Selmayr, Secretary-General of the European Commission, about "The European Union in May 2019: Between renewal, Brexit and refoundation". The event was attended by executives of international companies, members of the Chamber and representatives of Spanish, European and Latin American public bodies.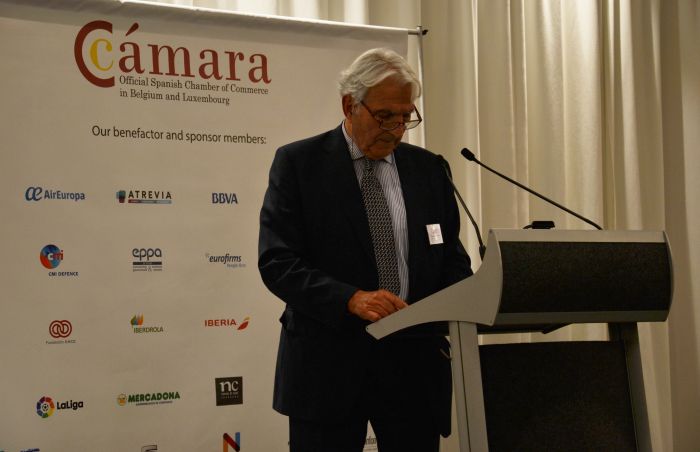 The President of the Chamber, Juan Rodríguez Villa-Matons, opened the event by reviewing the professional career of Martin Selmayr and highlighting his important work developed over the last years in his different responsibilities within the European Commission. Likewise, he expressed the satisfaction that supposes for the Chamber to organize this type of lunches with guests of the category of the Secretary-General.
Next, Selmayr took the word, and from the beginning he transmitted, with his speech, a close and motivating message. He began by sharing with the attendees, his close union with Spain and thanked the support for the project of the European Union. And then he proposed two main areas to expose the current situation in Europe.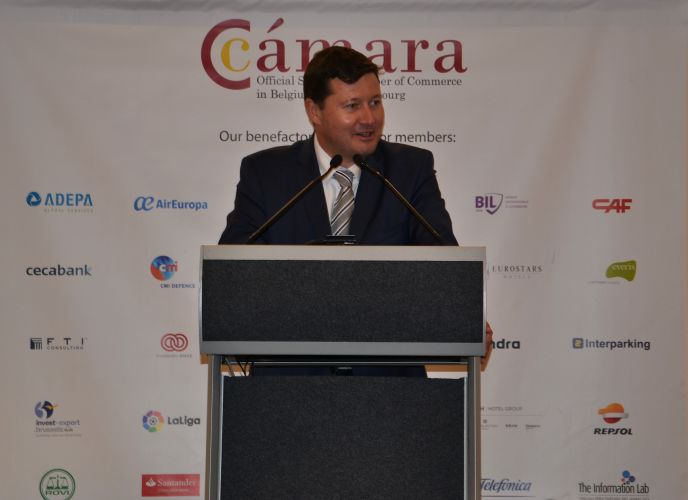 The first one was developed around the term renewal, mentioning the growth in citizen participation in the last European elections, which represents good news for European democracy having thus achieved a mobilization superior to previous years. He also referred to the diversity reflected in the various parties and current movements and stressed the need for European institutions to work together to facilitate the post-election process, which means the appointment of new leaders, programs and directorates. Selmayr emphasized the new challenges that Europe had to face, including digitalization and climate change. To achieve these challenges, he advised forgetting the differences between the different political parties and focusing on choosing good representatives, capable of leading these important projects.
As a second area, Selmayr proposed the Brexit, where he presented his position and suggested democratic patience to the next leaders of the Commission. He shared the idea that Brexit is an important lesson for Europe, that makes anti-pro-European feelings visible, but that in turn, unifies countries that believe in the European project and wish to continue working for a better future for Europe. At this point of the speech, the Secretary-General reminded the participants that Europe is an inclusive project and not the opposite. Selmayr ended his speech by sharing a motivating and positive message about the current opportunity to introduce good governance, with new energy, ideas and programs, trusting that good bases have been laid for decision-making.
After the presentation, a round of questions began, where the participants could raise their different concerns about the future of Europe. During the debate, topics such as the regulation of disinformation platforms, the importance of transatlantic relations, Euroscepticism and the refoundation of the EU were discussed.
From the Chamber we would like to express our gratitude to Bodegas Barreda, whose wines could be tasted by all attendees, and the participants for this successful luncheon-debate.