Luncheon-debate with Věra Jourová, European Commissioner for Justice, Consumers and Gender Equality
The past September 28th, the Official Spanish Chamber of Commerce in Belgium and Luxembourg, organized in collaboration with the General Board of Abogacía Española, a luncheon-debate with Věra Jourová, European Commissioner for Justice, Consumers and Gender Equality. Among the attendees there were several members of the Chamber, business executives, and representatives of Spanish and European companies and institutions.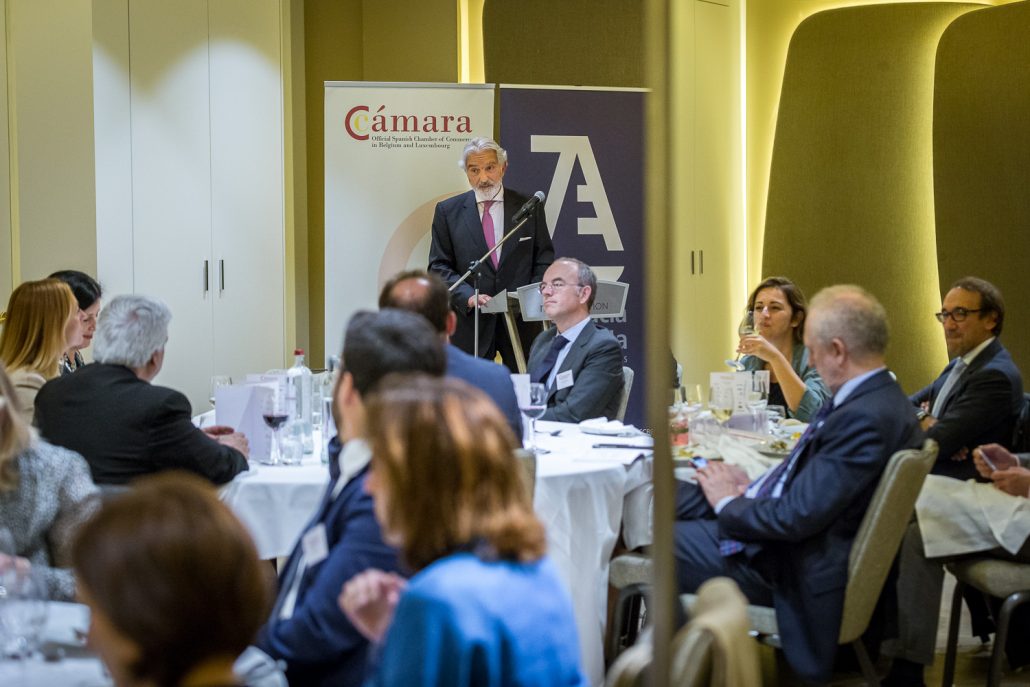 Juan Rodríguez-Villa Matons, President of the Chamber, said a welcome word, introduced the Commissioner, highlighting her professional career and thanked her for her collaboration with the luncheon-debate.
Afterwards, the Commissioner took the stand and introduced briefly the main challenges her Commission is currently dealing with such as promoting entrepreneurship in Europe, the digital markets, the insolvency, data protection, consumer rights, digital content, gender equality and justice against crime.
Jourová emphasized the importance of creating a digital single market, explaining that currently there are only a few small companies which are selling products online cross borders. In Spain, only a 19% of companies do so. The main barrier to increase online commerce at international level is that there are different legal systems for online and offline worlds.
Afterwards, she showed her concerning about the lack of a regulatory law related to online sales of digital content (except from United Kingdom and The Netherlands) and mentioned that from theCommission they are working on a proposal for all European countries.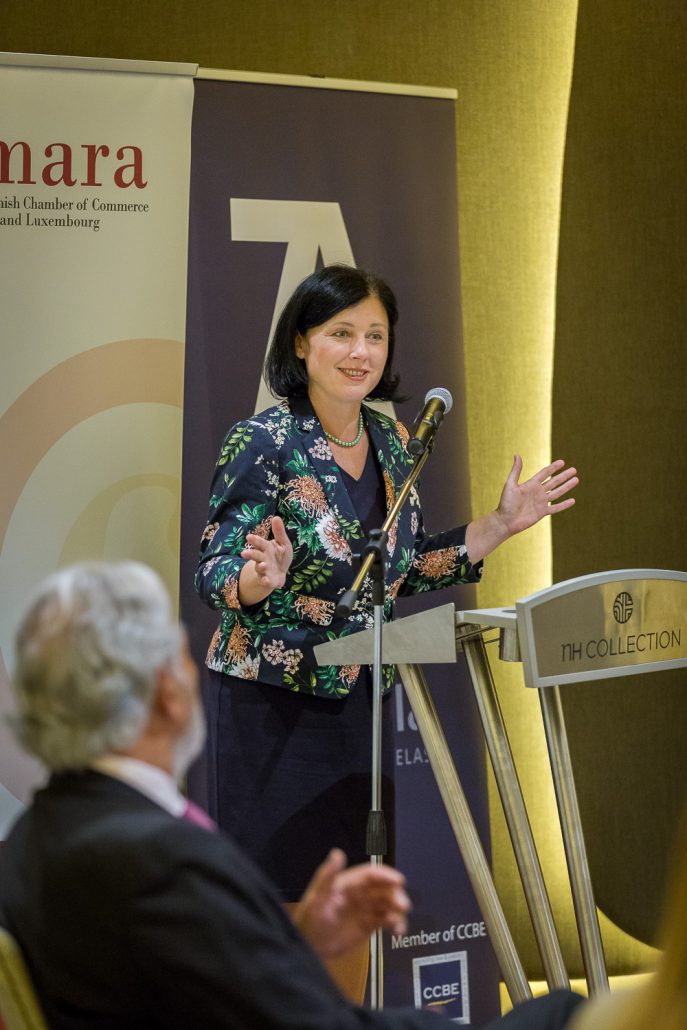 About data protection, she expressed the need of investing more money on new measures and tools that allow institutions to know what companies actually do with consumer's personal data. On the other hand, she stressed the need of making a bigger effort on explaining the EU citizens about their new rights concerning data protection and privacy and how to use those rights.
During her speech, Jourová also talked about individual consumers' rights, very numerous in the European Union, but about which there exists a very poor public information. In a time frame where big companies are becoming bigger, and small companies are tend to be smaller, from March 2018, the Commission for Justice is working on a plan which will provide individuals and small companies with the right tools to defend their rights related to trade and consumption.
The main topics discussed during the question time were related to gender equality at work environment and cybersecurity.
Finally, Marta Cerro, President of the Council of Bars of Castilla la Mancha, presented the Bar, and highlighted the role of lawyers in the European Union environment and how they contribute directly to citizens defense. She pointed out the need of respecting the citizens and providing them with a high quality service. In addition, she thanked the commissioner for her hard work and commitment with gender equality, and showed her her support in terms of promoting values related with the recognition of women in work environment.
Juan Rodriguez-Villa and Marga Cerro awarded Commissioner Jourová with a symbolic present to thank her for her participation in the luncheon-debate and her hard work in charge of for Justice, Consumers and Gender Equality in the European Commission.
The president also wanted to thank Bodegas Yuntero, wine sponsor for this event.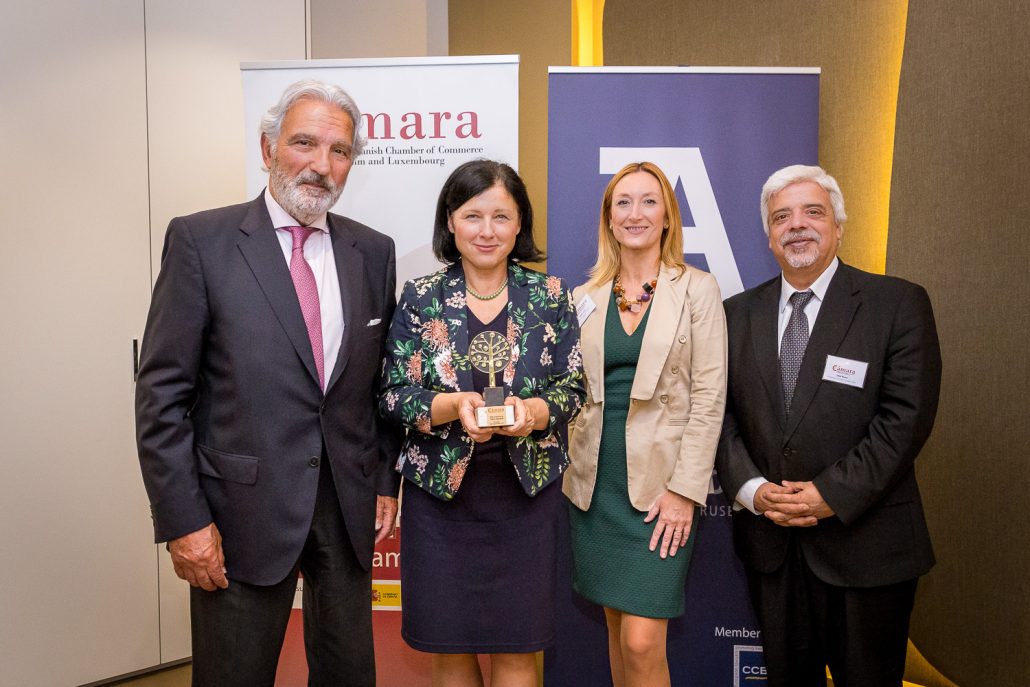 Sponsored by:


[AFG_gallery id='100′]
https://e-camara.com/web/wp-content/uploads/2017/09/destacada_vera.jpg
460
1200
Cámara Oficial de Comercio de España en Bélgica y Luxemburgo
https://e-camara.com/web/wp-content/uploads/2022/05/Camara-logo-web-300x123.png
Cámara Oficial de Comercio de España en Bélgica y Luxemburgo
2017-09-29 08:07:18
2018-11-20 12:04:25
Luncheon-debate with Věra Jourová, European Commissioner for Justice, Consumers and Gender Equality