Last October 12th, the Embassy of Spain in Belgium organized a reception at Palais des Beaux-Arts with the aim of celebrating the Spanish National Holiday.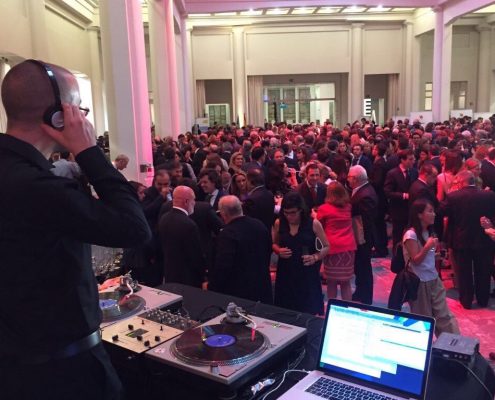 The act, was organized in collaboration with the Official Spanish Chamber of Commerce in Belgium and Luxembourg, and some of its members: Indra, LaLiga, Interparking, BBVA, Everis, Iberdrola and Gómez-Acebo & Pombo. Additionally, the offices of Spanish Autonomous Communities contributed to the success of the event with different products and typical wines of various regions.
The reception was attended by local authorities, diplomats, entrepreneurs, European officials and representatives of Spanish public institutions, among other personalities.
The Ambassador of Spain in Belgium, her Excellency Mrs. Cecilia Yuste Rojas, thanked the attendees their participation in the National Holiday, and the collaboration of the Chamber in the organization of the event, as well as the different partners.
Juan Rodríguez-Villa Matons, President of the Chamber, attended the reception with other members of the Board of Directors and the Secretary General.