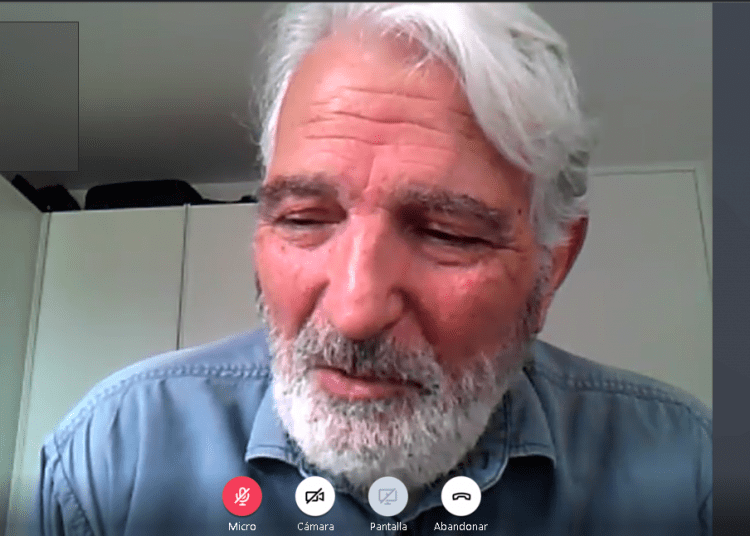 On May 4th, the Official Spanish Chamber of Commerce in Belgium and Luxembourg organized a breakfast between members about the different corporate strategies to set in place for economic recovery after the Covid-19 crisis. This breakfast was presented by the President of the Chamber, Juan Rodríguez Villa-Matons, and moderated by the Secretary General Marta González Benguria. Representatives of various companies members of the chamber from very different sectors shared their impressions and strategies to overcome this situation and to rapidly recover after Covid-19.
First of all, it was highlighted the great effort carried out by many of those companies to help Spain in the most difficult moments both with enormous donations as well as in cooperation to bring medical material to confront this pandemic. All the participants agreed in the giant impact this crisis has had in all the economy, especially in the Horeca and those working with mass participants. This impact is being very cruel among the smallest business of the sectors paralyzed, as many of them had to shut down and it is not very clear whether they will be able to open again. Additionally, their was a common agreement in the inflection point this pandemic will be in terms of business models and the difficulties to rapidly adapt to a massive teleworking of big percentages of the staff.
Topics like digitalization and the use of technologies like AI have been exponentially accelerated in almost all sectors. This new realities, in addition with the new experience of massive teleworking, draw a picture of a near future with a great use of technology to allow normalized teleworking and opens new opportunities for business. This reality also forces all of us to adapt if you do not want to stay out of this technological wave. Contingency plans were also highlighted to overcome this kind of crisis with the assistance of this new technologies from a realistic perspective.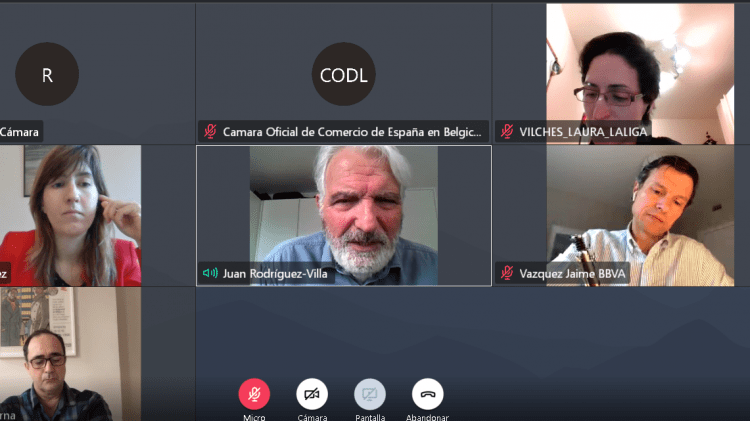 The attendants also pointed out the critical importance of the measures taken by the European Union even if the common budget negotiations are stuck and there are debates regarding the format of this economical aids. Despite the uncertainty, most part of the answers against this crisis have been rapidly taken. This new reality has its positive side in the EU ambiance as some previously unaccesible people and information are now more available and great amounts of money for investigation have been mobilized in a record timing.

From the Official Spanish Chamber of Commerce in Belgium and Luxembourg we want to sincerely thank all of the attendants. In the view of the enriching debate we had, we have agreed to repeat this kind of event when the path to go back to this "new normality" is more clear.
https://e-camara.com/web/wp-content/uploads/2020/04/foto1.png
340
888
Cámara Oficial de Comercio de España en Bélgica y Luxemburgo
https://e-camara.com/web/wp-content/uploads/2022/05/Camara-logo-web-300x123.png
Cámara Oficial de Comercio de España en Bélgica y Luxemburgo
2020-05-04 12:47:21
2020-05-04 12:58:37
Breakfast with members: business strategies to implement in order to promote economic recovery after Covid-19