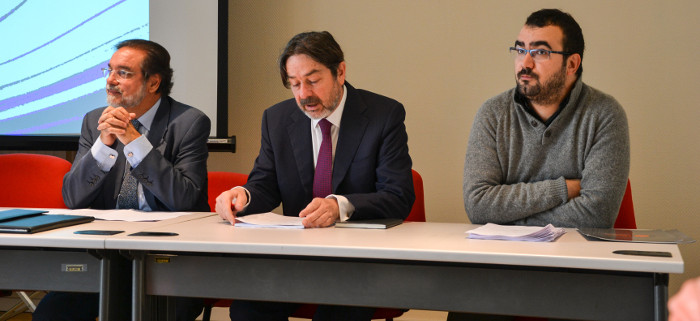 Conference support cultural entrepreneurship of young Spaniards abroad – CULTUP
The Minister of Employment and Social Security, Vicente Perez Menayo, and the Minister of Culture, Joaquín Durán Garach, chaired the event, along with the Director of the Latin American Foundation for the Cultural and Creative Industries (Fibicc) Santiago Arroyo. They coordinated the presentations and interventions concerning the issue of entrepreneurship and cultural management.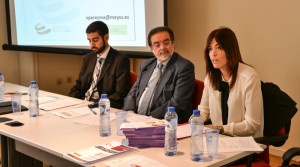 The General Secretary of the Official Spanish Chamber of Commerce in Belgium and Luxembourg, María Catalán, participated in the panel discussion on funding and supporting cultural entrepreneurship in Belgium. At the debate we talked about the services provided through the BeLux Youth program managed by the Chamber of Commerce and supported by the Ministry of Employment and Social Security. More than 150 young people in Belgium have already benefited from the free services of this project.
During the second day of the event, organizations such as Guichet des Arts or Arteconomy spoke about the importance of funding for cultural projects and the role of cultural management companies as mediator between the business sector and the ICC. During the talks, issues such as authorship of the creators, the instrumentalization of art or the legal issues surrounding the world of cultural enterprise were also discussed.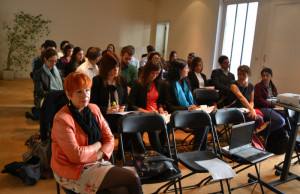 The day ended with the presentation of some projects promoted by young people in the cultural sector in Belgium. Cultural entrepreneurship projects like the magazine Acentos or Art Viewer were some of the initiatives presented.
The event was held under the framework of the Youth program strategy of the Directorate General of Immigration, Ministry of Employment and Social Security of the Government of Spain, promoted by the Ibero-American Foundation for Cultural and Creative Industries (FIBICC).
https://e-camara.com/web/wp-content/uploads/2015/06/11.jpg
352
700
Cámara Oficial de Comercio de España en Bélgica y Luxemburgo
https://e-camara.com/web/wp-content/uploads/2022/05/Camara-logo-web-300x123.png
Cámara Oficial de Comercio de España en Bélgica y Luxemburgo
2015-06-15 12:48:03
2016-03-16 15:49:40
Conference support cultural entrepreneurship of young Spaniards abroad – CULTUP