On 15 June, FEDECOM, the Federation of Spanish Chambers of Commerce in Europe, Africa, Asia and Oceania, granted the award for Company of the year 2015 to NH Hotel Group, multinational operator with about 400 hotels and 60.000 rooms in 29 countries in Europe, America and Africa.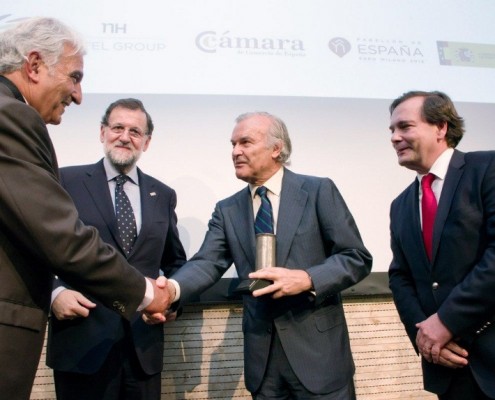 The President of the Government, Mariano Rajoy, wanted to support the Official Spanish Chambers abroad by participating in the award ceremony of the FEDECOM Company of the Year 2015 Award, granted to the NH Hotel Group. This way, the impulse for internationalization and the commitment of NH Hotel Group with its excellence services was recognized.
Juan Rodríguez-Villa, President of FEDECOM, commented that "when we live abroad or when we travel frequently outside of Spain, we are proud to discover the emblems of the NH Hotel Group within the landscape of so many cities in the world, at the facades of prestigious buildings and in the best urban areas. If we make use of the facilities the NH hotels offer us, we will find, here and there, references to the quality of the services, the tasteful wink to the Spanish gastronomy or the decorative detail that approaches us at home".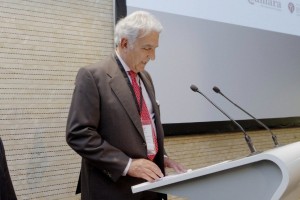 On the other hand, Federico J. González Tejera, CEO of the NH Hotel Group, mentioned that "the recognition of a prestigious organization that is present in every city in the world in which we operate and that boosts the development of economic and business relations on an international level with so much dedication and passion, involves a true honor for anyone who is a member of the Group and encourages us to keep growing and transforming the Company to offer memorable experiences and convert NH Hotel Group in the reference destination of the consumers when they plan a trip or a meeting for leisure or for business".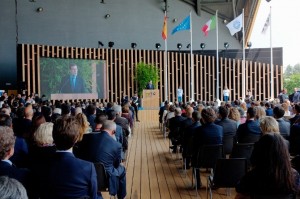 The President and the CEO of the NH Hotel Group, Rodrigo Echenique y Federico J. González Tejera, have received the award at the Spanish Pavilion at the Universal Exposition of Milan from the President of the Government, Mariano Rajoy, at an event that has counted on the presence of José Luis Bonet, President of the Spanish Chamber of Commerce.