Taxation, laboral and human resources
Given the difficult situation we are going through as a consequence of the spread of COVID 19, we want to help our member companies and offer them advice so that they can resolve their doubts and face this new situation.
We thank the law firms that are members of the Chamber, with experts in labor law who will answer the first general questions you may have free of charge. For more personalized advice, they will offer special rates to members.


Contact person: Rafaël Álvarez Campa (Lawyer specialized in fiscal and commercial law)
Address: Avenue Louise 283/19, B-1050 Brussels
Webpage: www.everest-law.eu
Email: rac@everest-law.eu
Phone number: +32 (0)2 640 44 00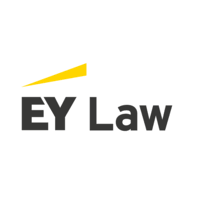 Contact person: Yves Houbion (Brussels office) and Hugo Chastelain de Belleroche (Madrid office)
Webpage: www.oaklaw.eu
Email: yh@oaklaw.eu (Brussels) and hcb@oaklaw.eu (Madrid)
Phone number: +32 (0)2 629 05 02 (Brussels) and +34 647 017 761 (Madrid)