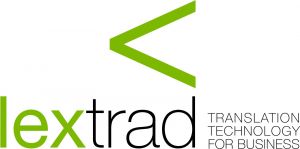 There is no doubt that we are facing an unexpected challenge and in the fight against #COVID19 we must remain united. 
In order to provide support and service in these difficult times, the Lextrad Group has launched a solidarity campaign in which we are offering companies that need it free translation services into different languages for their internal or external communications containing up to date information on the current situation of #COVID-19 and for the duration of this health crisis (further information concerning volumes and languages, on request). 
The Lextrad Group offers translation services related to artificial intelligence systems to diverse industrial and business sectors, permitting professional and highly reliable processing of large volumes of multilingual data within very short time frames, including both general and technical content and using any type of audiovisual support. 
Contact details: